Teisen Mint-Ease soothing cream review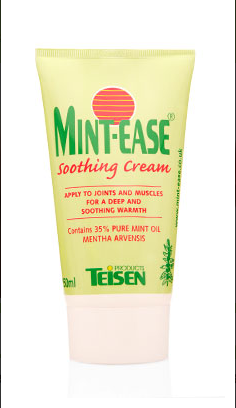 THE smell of mint will fill the nostrils and make the eyes tingle when you apply Mint-Ease for the first time.
While the packaging looks innocuous and fresh, boy does this cream pack some punch. Within seconds of rubbing it into a sore shoulder muscle came a satisfyingly warm sensation. It may have started warm but it soon became hot over a period of ten minutes or so. I started to wonder if the tingling and the warming would calm down but then I realised that yes, my sore shoulder did in fact feel eased. I went to bed with it on and although still a little achey the next day another small application did the trick.
VERDICT
"Ideal for using on overnight tent trips. As well as easing your muscles, the minty-fresh smell makes the smell in the tent more bearable too. And it's kinder on the nostrils than other medicine-like-smelling creams."
www.mint-ease.co.uk