After four week's of running with the Ultra Endurance trainers I'm getting on pretty well with them. 
Sometimes you can have quite a shock going between trainers, but I've not had that with the Ultra Endurance. I have come across to these from Saucony Excursion trainers, which are considerably well-padded. In comparison, the Ultra Endurances are thinner, but this doesn't mean they are stripped-back, in fact, they are very supportive and comfortable.
The only thing I have found strange is the tongue. It's a lot thinner than on other trainers I have worn (see photo above) and it extends further up over the top of the foot as well. It's taken a bit of getting used to. It's described as a gusseted tongue to reduce debris getting inside and to be fair, it does hold my foot that bit firmer.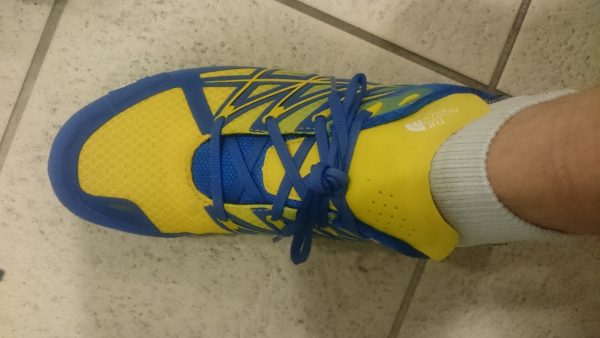 One feature I really like is the wide toe box. I often find my big toes catch the side of trainers, but the Ultra Endurance gives them room to move. There's also large bumper around the front giving excellent protection from rocks that will help extend the life of the trainers.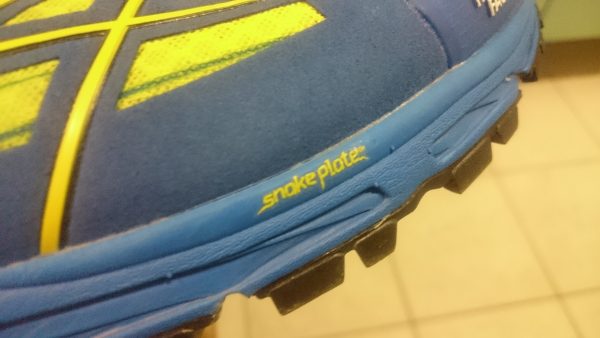 The word Snake Plate is written down the side and this 'plate' adds protection in the forefoot of the shoe. And around the back of the heel is a 'Cradle' that holds your foot stable. There is FlashDry fabric inside so the trainers can wick sweat away and dry out quickly.
The Vibram Megagrip sole lives up to its name; it has just enough lugs to allow you to run on a fairly muddy trail, but if you were going to be running long distances in really claggy stuff then you maybe need something with more aggressive lugs. The Ultra Endurances perform very well in the rain and the Vibram sole is reassuringly sticky over wet rocks and roads.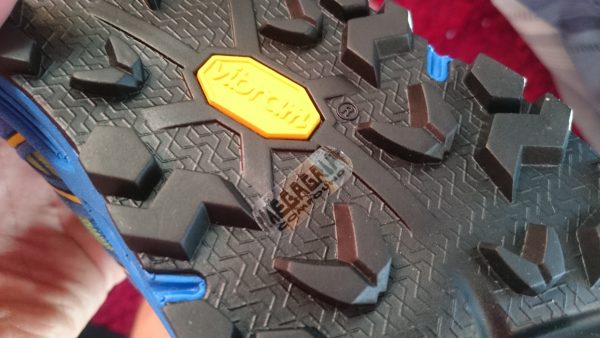 I really like that the Ultra Endurance trainers don't set out to be a lightweight trainer, instead they feel like they will give you day-in and day-out use and really will endure the test of time.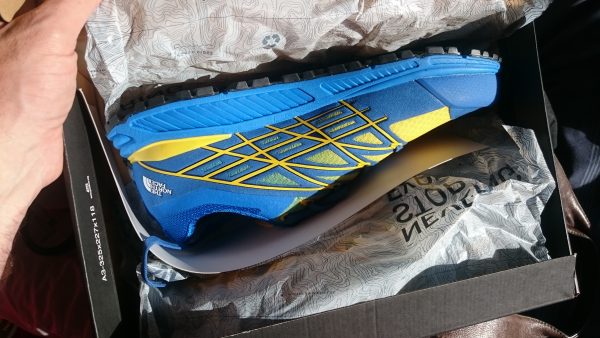 Try them out, I'm sure you'll get on equally well with them.