We hadn't heard about Stance socks until a press release dropped in to our inbox.
Turns out they have an 'Adventure' range of socks and the famous Jimmy Chin is their latest ambassador to join their team of 'Punks & Poets'.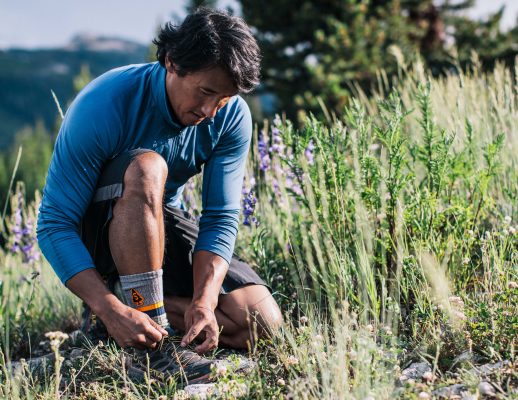 If you don't know who Jimmy Chin is, then he's best known for taking amazing photos in the mountains. He was part of the first American team to ski off the summit of Mount Everest and has first ascents in just about every corner of the earth.
Jimmy's was also the man behind the film Meru that won the Audience Award at Sundance Film Festival and was on the Oscar's shortlist for Best Documentary.
Java Fernandez, Stance Marketing Director says: "There's no more qualified person on earth to steer the Stance Adventure program. He's done it all, often while holding a camera. He's our spirit animal."
Stance's Adventure category of socks is divided in to three types and named as 'outdoor', 'hiking' and 'trekking'.
We've been sent two pairs of the outdoor and one pair of the hiking to try out, so we'll post a review soon. Early impressions are VERY good though and Dan has been wearing them day in day out with his Timberland boots.
One of the really nice things are the adventurous colour-schemes that they come in.
Stance's Adventure socks are well priced too, coming in at £15.99 to 21.99.