I LEARNT to fly a paramotor with Alex Ledger a few years ago and today he's launched Flying For Heroes, part of Help For Heroes.
Alex has picked a team of wounded service personnel and is about to start training them up so they can attempt a 1000km flight across Kenya on Para-trikes.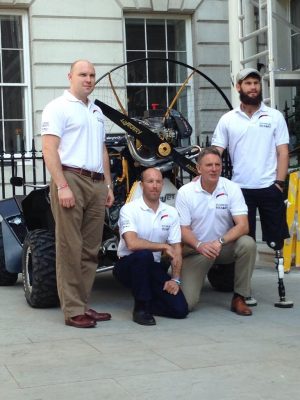 They'll start at Mt Kilimanjaro on the southern Kenyan border with Tanzania and it will take them three-weeks to fly to Mt Kenya in the North.
They'll have to learn how to fly the para-trikes pretty quickly as the expedition is in September, so Alex is holding a training event in May and formal flying training at his SkySchool facility in Spain in July. In August they'll fly a three-day trial expedition to the World War One battlefields on the 100th Anniversary of the start of the war. Then in November, after the expedition, he's holding a Flying for Heroes charity fundraising gala dinner.
As well as flying, the wounded team members will drive support vehicles off road over some of the most challenging terrain there is. Oh and all of them will sleep in the bush too.
Expect to see more from Alex and the Flying For Heroes team on Adventure 52 in due course. In the meantime, help a hero to fly and throw the guys a fiver here.