Those having a panic about what to wear for the London Marathon this Sunday should get themselves to Cotswold Outdoor pronto.
They've put together a mini-list of marathon must-haves ahead of the event this coming weekend.
First up is the Garmin Forerunner 910XT. Ok, it costs £290.00, but it lets you see how fast you are running at a glance as well showing how far you've covered. It also keeps track of your heart rate and will log that all-important finish time.
If you're struggling to work out what to wear then women should combine the Ronhill Aspiration Motion short sleeve tee (£22) with the Helly Hansen Pace sports bra (£35).
Men won't go wrong with the Salomon Agile shorts (£30) and t-shirt (£30) plus they come in five different colours.
You'll need socks too, so try Smartwool's PhD Run Light Elite low cut pattern sock (£15) for women and for men (£11) here.
If you want to carry your phone then get a Ronhill Stretch Arm Pocket for just £6 here (four different colours to choose from).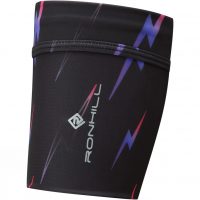 Bloc's Daytona sunglasses are perfect for running in and won't break the bank at £35.
Finally, you're going to need to drink a lot, so treat yourself to what I think is one of the most practical water bottles on the market. They're made by SIS and will last well beyond the marathon plus they're only £4.20 each from here.
Good luck to all those who are taking part.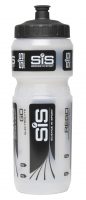 Main photo Josiah Mackenzie on Flickr