What do you buy for an adventurer that has it all?
It's that time of year when we all start racking our brains for gift inspiration. With this in mind, browse through some of Adventure 52's ideas for christmas adventure gifts and we're sure you'll find something that will make them go 'ooooooh' this year.
Hydroflask Food Jars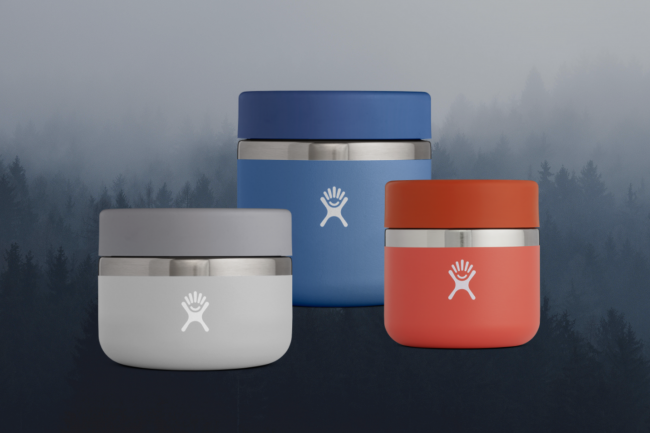 Why buy it for someone? 
Hydroflask's UK sales man, Matt Jordan is in love with these updated food jars and says he takes soups/stews/pasta in to work and up the hill with him. "I hate buying food on the road," he says. "Then there's the cost and all that packaging going to waste too." These come in four sizes (8oz, 12oz, 20oz, 28oz) with the 20oz one the bestseller. Updates include a wider mouth so it's easier to scoop food in and out of and to clean up afterward. The lid has better heat retention too letting you make this in the morning and then still have something very hot to eat at lunchtime. The rubber seal can be removed too so that you don't end up with crusty bits of food building up.
Price for the 20 oz: £39.95
Buy from here
Hydroflask Can Cooler

Why buy it for someone? 
Here's another recommendation from Hydroflask's Matt Jordan – a can cooler. "I absolutely love this too," he says. "I can take a can from the fridge, pop it in this sleeve and then I've got a nice cool drink to have after a hike, bike or paddleboard. Or if you're feeling a bit delicate on a Saturday morning taking the kids to their swimming lesson, this is a great way to neck a cold can of sugary fizzy drink."
Price: £25
Buy from here.
Darn Tough Hike/Trek socks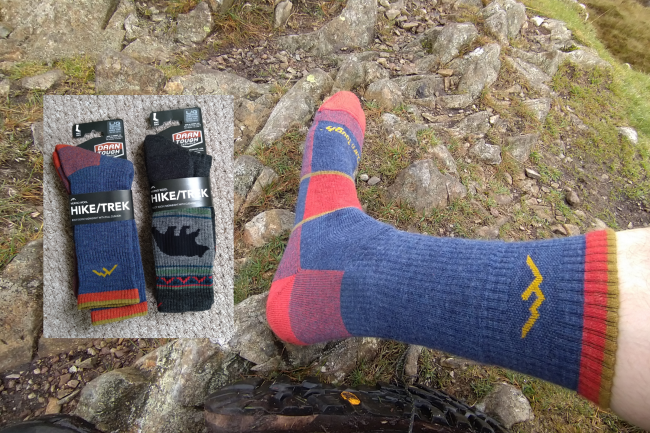 Why buy them for someone? 
We've tried a few different pairs of Darn Tough socks this year and the brand's Jacob Largers sums up why they're so good: "We've been making socks for over three generations in Vermont and craft the most durable, comfortable and best fitting socks you can buy." Yes, buying socks for someone at Christmas is a cliche, but if you're a hiker or runner and pull off the wrapping paper to see these, then you'll have a very happy recipient. "It's a gift for life," Jacob adds, "These come with a lifetime guarantee, so just send them back if you get a hole and we'll send a new pair."
Price: £23.40
Buy from Trekitt
Darn Tough Animal Haus socks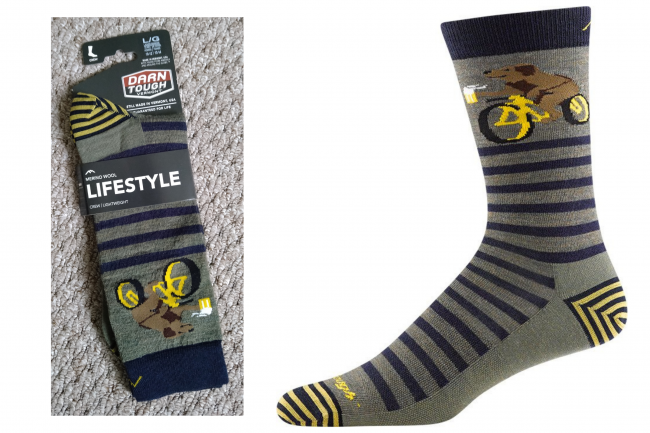 Why buy them for someone?
Because you want to give them something fun to make them smile; cue image of a dog riding a bike and drinking a beer. It's a quirky design from Darn Tough, but these socks perform too. They're made from merino wool and have a Performance Fit so they won't slip down your leg and can be worn for any activity you can think of. Ladies styles feature a duck and a fox.
Price £23
Buy from Trekitt
Aquapac Keymaster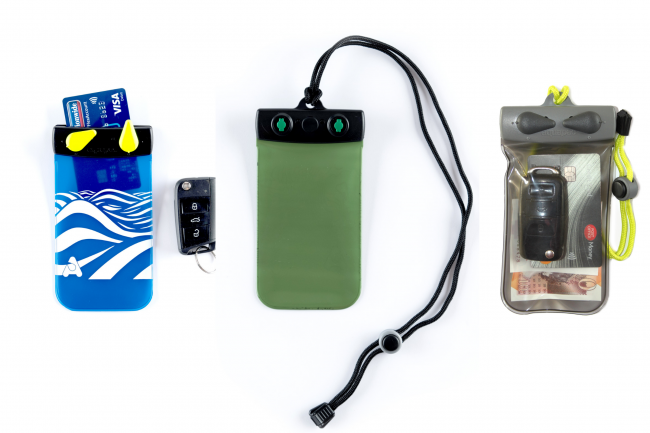 Why buy it for someone?
This will make a very thoughtful present for anyone who does adventure activities. Max Malavasi, CEO of Aquapac says: "We've been making the Keymaster pouch since 1998, it's waterproof to 50m, has a lanyard and is made from biodegradable TPU. We now have two new versions, one for watersports and one for hiking. It's ideal for when you need to take that essential item (car key, cash) and don't want to leave behind."
Price £14.99
Buy from here or at Cotswold Outdoor
Páramo Velez adventure smock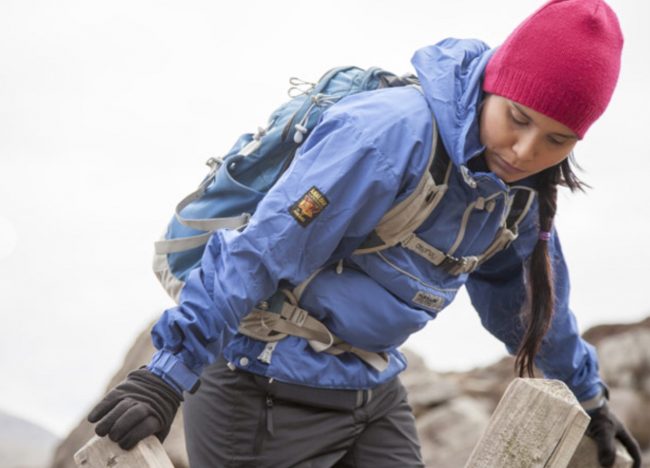 Why buy it for someone?
This is the jacket to buy for someone who is really passionate about the outdoors. Páramo clothing really does stand the test of time and are much-loved for their performance in wet and windy weather. "We really do make gear that lasts," says Samantha, marketing manager for Páramo. "You're getting long term performance when you buy our clothing."
The brand has been leading in sustainability for a long time; much of the clothing is made with care and attention in Colombia, it became PFC free in 2014 and in 2016 they signed up to Greenpeace. Nikwax keeps the water out along with clever seams, seals, laminates and first-class stitching. The Velez Adventure Smock is a pullover item with side pit zips and a handy front pocket accessible when wearing a rucksack.
Price £245
Buy from here
Elliot-Brown Bloxworth 3 hand diver watch (Founder's Edition)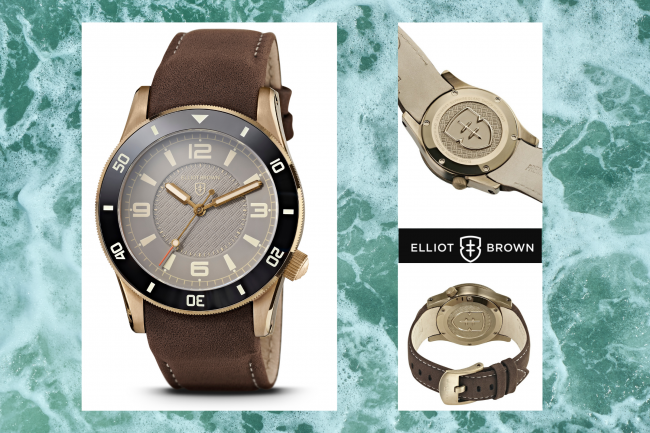 Why buy it for someone?
I can remember back in the day getting an Animal strap for my watch one Christmas. Fast forward many years and the same guy that established the Animal brand is now making the best adventure watches money can buy. If you're looking for something really special then this Founder's Edition of the Bloxworth 3 dive watch is a dream gift for an adventure lover. Ian Elliot, one half of Elliot-Brown (the other is Alex Brown) says: "We make watches that are tougher than anything else. We like to do things a little different and put our watches together in a unique way. We test every single one that we manufacture before it gets sent out, no other brand does this."
This Bloxworth Founders Edition has been on the drawing board for two years and came to fruition during lockdown. "It was possibly our hardest project to date," explains Ian. "We're only making 250 of these, that's it."
The brushed Bronze case gives it that classic diving style look and the textured pattern on the dial and the caseback is beautiful to look at. It has triple seals and super bright luminosity. "It's just about perfect as watches go," Ian says. "The details in this are exquisite. If you have attention to detail like we do, then this is for you. We've obsessed over it for the past two years."
Price £570
Buy from here
Life Straw Personal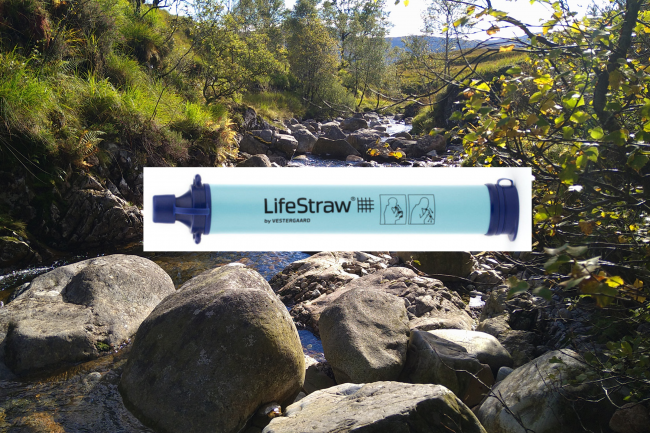 Why buy it for someone?
Anyone who has been out in the hills and running low on water will know that panicky feeling. A LifeStraw Personal is one of those bits of gear that doesn't weigh a lot, but can make such a difference to outcomes. LifeStraw's Jason Myers says: "It's just so simple to use and to maintain. Simply crouch down and suck water up from a puddle or if you're a wild swimmer you can drink as you go."
The fabric mesh inside was originally developed for filtering blood and then they realised it could catch Guinea worm larvae out of drinking water. Jason adds: "It'll do 4,000 litres of water before it needs replacing. It weighs next to nothing, just 46 grams, ideal if you get caught short and have to drink from a dubious water source. Best of all, every purchase helps a child have clean water for one year."
Price £26.95
Buy from here
Fjallraven Tree-Kanken rucksack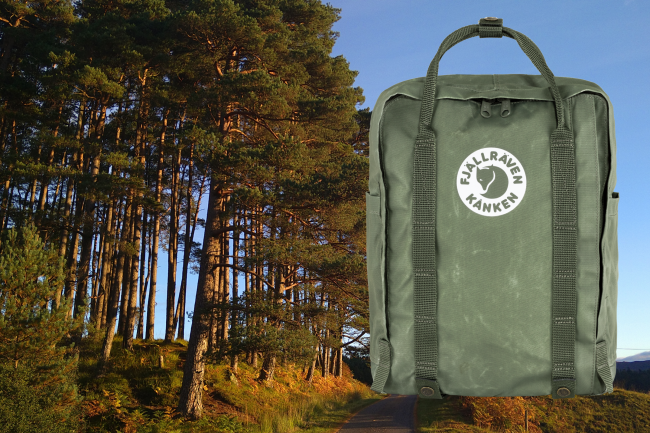 A rucksack made from wood? Yep, you better believe it. Fjallraven has access to trees grown near its HQ in Ovik which are then processed into a sustainable cellulose mush and yarn that's then woven into a fabric. "The orginal Kanken is a design icon," says Paul Trepte from Trekitt. "But this Tree-Kanken is just so darn cool. Buy this for anyone who wants to carry things and look good."
Price £108
Buy from here
Nikwax Essentials Kit


Why buy it for someone?
This is a really practical present that any outdoor lover can use to keep their outdoor gear clean and waterproofed. You get Tech Wash, TX.Direct wash-in, Footwear Cleaning Gel and Leather Proof, plus a handy footwear brush. It all comes in a 10-litre DryBag too. Nikwax is a sustainable brand, everything is PFC free and waterbased. The bottles are made from recycled plastic too. Zoe Hewitt from Nikwax says: "It really does help your kit perform. Help keep your favourites going longer so you consume less."
Price £19.99
Buy from here
Amazfit Neo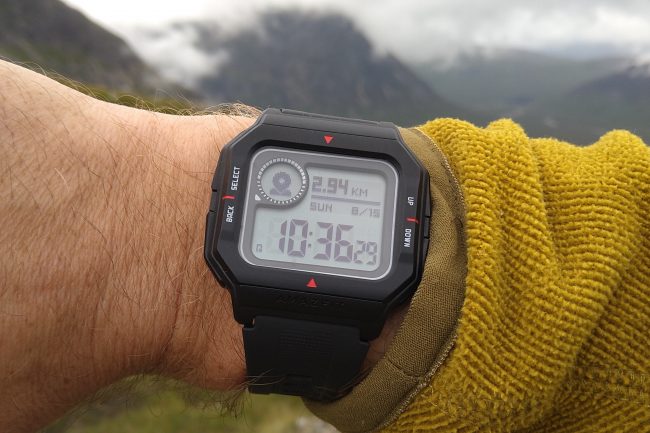 Why buy it for someone?
This is a cool piece of tech that can track distance for hikes, rides and cycles – all at a brilliant price of just £39. It comes in three colours (black, green, red) and can also record your heart rate. It has an impressive battery life too.
Price £39
Buy from here
Oakley Clifden sunglasses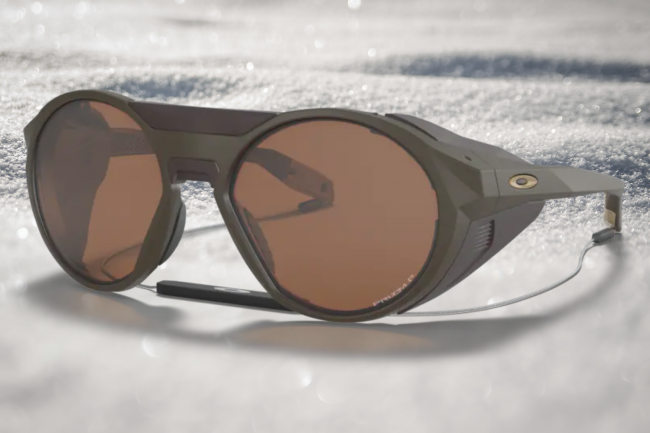 Why buy these for someone?
These have that classic mountaineering style but with modern technology that really performs. The Clifden has Prizm lenses along with side shields that stops unwanted light from creeping in around. There's a thin integrated thin steel leash as well, so you if you take the glasses off or if they get knocked off, they won't go tumbling down the mountainside. Available in eight different colours.
Price £207
Buy from here
Mizu Wine Tumbler with 'Sip Through' lid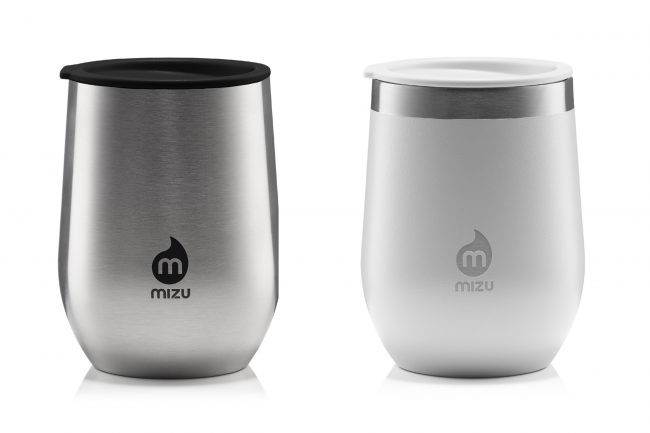 Why buy it for someone?
Mizu is a Dutch brand making some beautiful water bottles, mugs, cups, wine tumblers and all other sorts of related accessories. It was founded by Jussi Oksanen, an Olympic athlete and professional snowboarder for 18 years with the aim of creating a 'plastic free playground'. We particularly like these wine tumblers that will let you safely carry booze to the summit without it spilling out of the lid. Available in six different colours.
Price €22.95
Buy from here