This 10 minute film tells the full story of Emily Scott's continuous round of the Munros in 2018, so we won't go in to too much detail here. 
Other than to say that anyone who has been up one of Scotland's 282 Munros (mountains that are over 3,000 feet) will know that just one is a tough day out.
Back on the 26th of May 2018, Emily set off on an attempt to make a continuous, self-propelled and self-supported round of all 282 Munros.
She started in the North and as you will see in the film highlighted a map with blue pen for the cycling stages and a red pen for the hiking parts.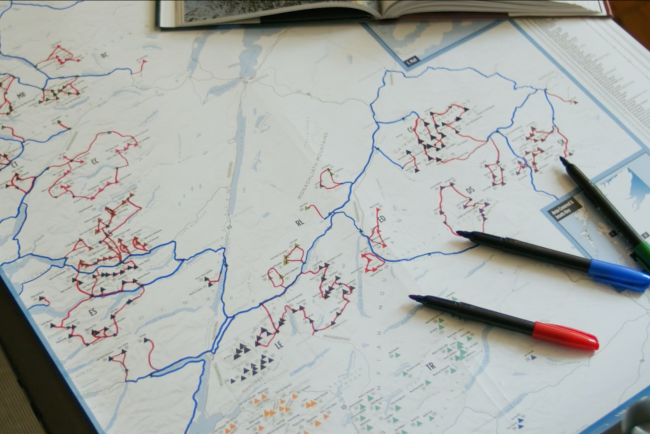 The continuous, self-propelled expedition took her 120 days and involved 2,200km on foot and 2,600km on the bike, with over 195,000m of ascent.
The film of the trip – Project 282 – has received some success with film festivals; winning the John Muir Trust Wild Places Film prize at the Fort William Mountain Film Festival. It also won the People's Choice at the Edinburgh Mountain Film Festival.
Emily was fundraising for three UK based emergency charities: the Mountain Bothy Association, Association of Air Ambulances and Scottish Mountain Rescue.
Project 282 is a film by Perch in collaboration with the British Adventure Collective.