In November 2020 I found myself on the side of Ben Lui with a dislocated and broken ankle. Not good.
Thank goodness I had phone signal and could call for help (999, ask for the police first, then ask the police for mountain rescue).
Ever since I've wondered how things would have panned out if I hadn't have been able to phone. In fact, just a few hundred metres lower down was a zone of zero mobile signal.
The thing is, I could have been carrying something lightweight and small that would have allowed me to call for help, even if there was no phone signal – and that device is a Garmin inReach Mini that uses the satellite network.
For 2022, Garmin is replacing the inReach Mini with the inReach Mini 2. To all intents and purposes it looks exactly the same, but there's a few improvements.
Like the original, the inReach Mini 2 lets you send text messages, track your location and, most importantly, you can send an SOS message to the Garmin IERCC, which is a 24/7 staffed professional emergency response coordination centre. To send an SOS, you flip open the hard plastic cover on the bottom right of the device and then press and hold the button down for 20 seconds.
What's new on the inReach Mini 2?
The inReach Mini 2 now has a new display screen that's more like the widget views you see on some of Garmin's watches. Using the new glanceable "quick view" you can scroll through widgets using the up and down buttons. You can also now pair the inReach to the Garmin Explore app on your phone.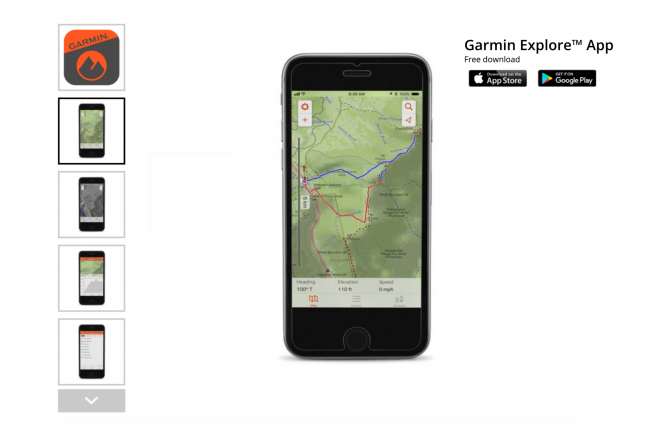 Another key update is the inReach Mini 2 now automatically records your track from the moment you turn the device on and it passively stores where you've been. It means if you do get lost, you can select the TracBack feature and a line will appear on the display to guide you back to where you were before you became uncertain of your position.
The battery life has been improved too, thanks to a new operating system, processor and sensors. When it's set to track/ping every 10 minutes, it can last up to 300 hours (that's about 12.5 days). To extend the battery-life, you can go for a longer tracking period or turn it off at night when you're sleeping. Garmin says you can get up to 30 days of continuous use when it's set to a 30-minute tracking period. Friends and family can also see where you are by looking at your Garmin inReach MapShare page online.
A further new feature that's practical to use is a new electronic compass display (pictured below). Garmin says this shows a bearing even when you're standing still, unlike a standard GPS, so there's no need for you to be moving to see which direction you're facing.
inReach Mini 2 can now 'talk' to various satellite networks too, including GALILEO, QZSS and BeiDou. This gives faster initial satellite acquisition time and more coverage in challenging environments.
Size wise it's similar to before, just under 10 cm tall by 5 cm wide and weighs 100 g. It's now water rated to IPX7.
It costs £349.99 and then you need an active satellite subscription plan which starts from £12.95.
See more at garmin.com