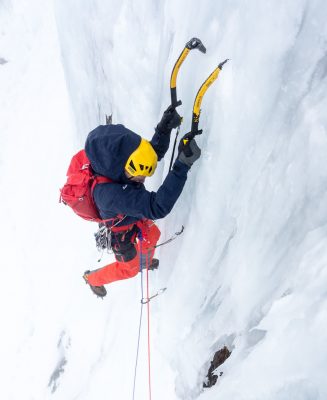 It's been a while since Mountain Equipment put a new rucsac on sale, but its new Tupilak has certainly been worth the wait.
Mountain Equipment's designers have spent the past four years working out exactly what is needed from a pack when out in the mountains and they wanted to make sure they delivered.
What's so good about this pack is that it has custom-made components that are easily removable, reflecting the fact that when you go out, you don't need every feature all of the time.
Whether you wear this fully loaded up or stripped down, the careful design ensures the pack sits stable and fits comfortably.
It's available in three sizes, 45L (£219.99), 37L (£199.99) and 30L (£179.99) and in two colours (Magma or Graphite).
We've spoken with the designers to find out what makes the Tupilak so good.
Richard, the Product & Marketing Director, told us: "It's been a real roller-coaster ride with a lot of highs and some lows. The main challenge has been in trying to develop and then bring together so many new ideas. To get one pack that could do everything that we wanted. Starting from scratch wasn't just an opportunity in our view it was a necessity, having drawn a blank when looking for many of the components we wanted. That has meant everything from the fabrics we have used to the aluminium buckles and even the webbing have all been custom-made to our requirements. But bringing all those components together has been equally as challenging. Long hours working with our manufacturing partners, even longer spent discussing how each and every component should work as a team and of course debating what our perfect alpine pack should look like! We're incredibly pleased with the result but we'll let others be the judge of our work."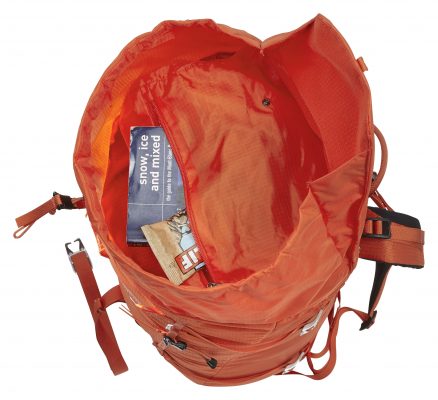 Meanwhile Equipment Designer, Pete, said that everyone at Mountain Equipment holds themselves to a pretty high standard: "We always strive to do something better, we've tried to not compromise anything which has led us to having to do a lot of custom work. A lot of things have been designed from the ground-up, bespoke for this project. We've scoured literally the four corners of this earth to try and find componentry, fabrics that would do what we needed and we came up empty handed and once that happens the only thing you can do is start from scratch."
Get one while you can, they are currently only on sale through Ellis Brigham stores.