Twelve years ago I asked for a G-SHOCK watch for Christmas, nothing too big or special, just a plain, rugged black G-SHOCK watch.
What I didn't know was this very same watch would go on numerous adventures, needing only one battery change and two watch strap changes in its 12 year long lifetime. Yes you heard right, the only thing that has gone on this watch has been the strap.
I write this on a Sunday afternoon having just broken the strap for a second time (while trying to plug in my MacBook charger in a socket behind the sofa). I actually feel a bit gutted as I'm flying to the States on Friday and I won't be able to wear my usual companion unless I get a strap delivered in time… or , dare I say, I buy a new one.
The more I think about it, the more I realise that it may well be time to treat myself to a new G-SHOCK. The thing is a lot of the new designs are big and heavy on the wrist. While they are beautiful to look at and packed full of features, like the G-SHOCK Mudmaster I tried out last summer or the new G-SHOCK Frogman and G-SHOCK Gulfmaster, I'm in love with the rugged simplicity of my G-SHOCK Classic.
The actually watch is still going strong; it's lost three of the four grey plastic pads in each corner and the colouring in the words has faded and there's a fair few scratches in the plastic, but the light still works (pressing that 'G' button still gives me satisfaction in the dark all these years on) and it still keeps a very accurate time.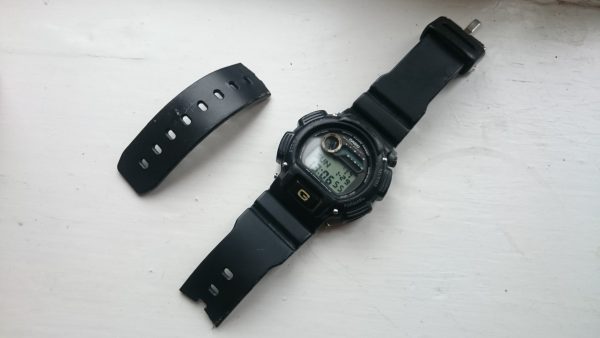 Truth be told, every time I have passed through an airport I have looked at the Duty Free in the hope I can find a new version of the watch I've been wearing, but I can never seem to find one. At the time of writing this, G-SHOCK lists 81 different watches under its 'CLASSIC' category. The nearest one I can find in terms of looks to my one is the GD-350-1BER for £90 (pictured below), so looks like I'm going to be buying that so I have it in time for Friday's adventure to the USA.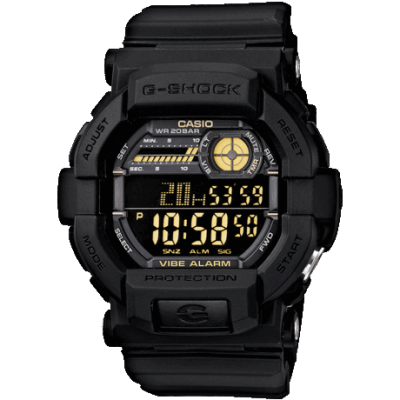 If you're reading this G-SHOCK, please please please can you re-make the DW-9051 ST model?