After a winter of Munro and Wainwright bagging my existing mountain pants had taken a battering, so it was time for a new pair.
I'd had my eyes on the Rab Torque Pants for a while after my brother had a pair on for a hike of Buachaille Etive Mòr last year (there's also a lighter weight version called the Torque Mountain Pants so check those out too).
Rab Torque pants review – in detail
The Torque Pants have a slimmer fit than most other mens trousers on the market, along with short zips at the base of each leg. But this was something I was looking for as I don't like baggy material around the ankles that ends up billowing around in the wind or getting wet and saggy when walking through boggy ground.
The main material used in these is Rab's Matrix fabric which is a double weave. It's tough, but not too thick so you won't overheat on spring or summer days. Rab says the fabric is 'fast drying and offers you a high level of UPF protection'. Those darker fabric areas you see in the photos are reinforced areas to prevent wear and tear.
The material does have a bit of give/stretch to it and the knee area is stitched cleverly to give some articulation. All these things add up to make the Torque Pants feel very comfortable on the move and they certainly meet Rab's description of being 'built for active mountain use in warm climates'.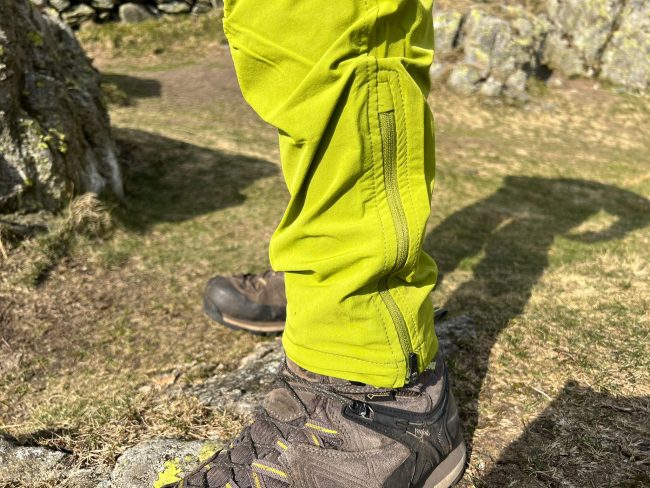 The zips on the lower leg keeps the fabric in tight close to the legs. If you do find you're overheating you can undo them to let in a bit of cooling air. There's also a zipped pocket on the bum area and two zipped pockets on the side so valuables can stay safe.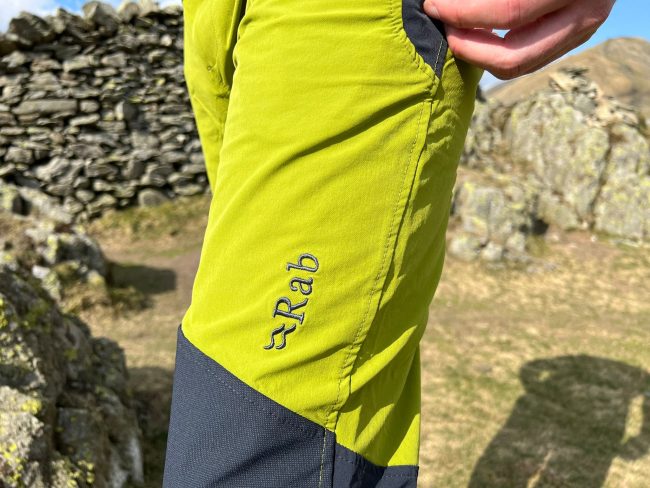 A size 32R fitted true to size and I particularly liked the stretchy waist band which can be tightened with an inbuilt cord (there are no belt loops).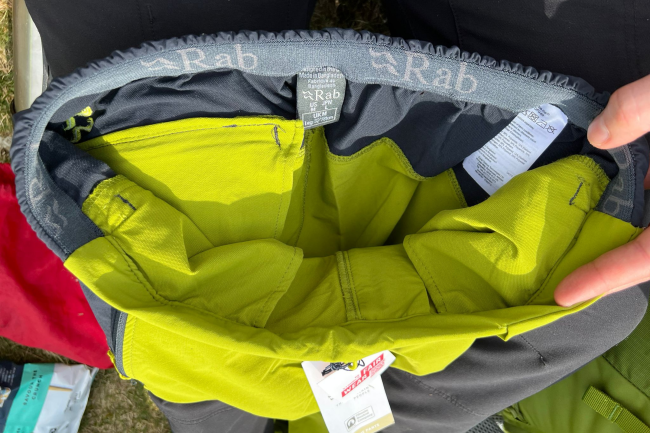 The colour you see here is Aspen Green and they're priced at £95. Other colours include Beluga, Deep Ink, Army and Firecracker red.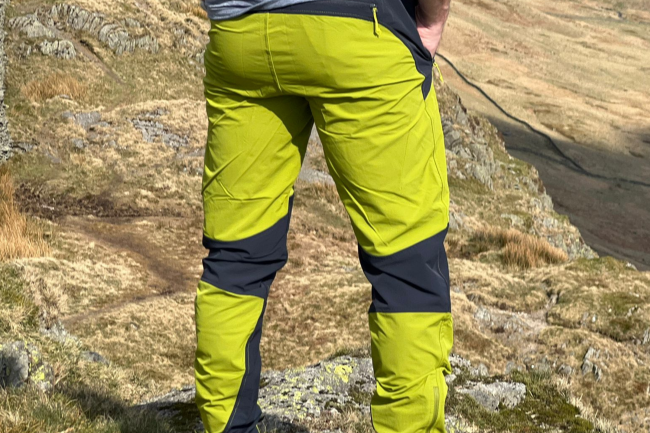 Pictures taken on the Fairfield Horseshoe route in the Lake District at Easter.