We've been following the progress of the Grenadier for some time and today Ineos has released the first images and video of what it will look like. 
Straight away you can see elements of many different existing 4×4 cars in its design, particularly the old Defender, but that's no big surprise as the idea for Grenadier came from Ineos founder Sir Jim Ratcliffe, who was sad to see the production of the Land Rover Defender come to an end. But to point out a similarity to the old Defender 110 does the Grenadier a dis-service, as reading more about the key features shows that Ineos really is thinking about what kind of trips, adventures and jobs that people will be using this 4×4 for. It's all about utility and ruggedness, and making time spent in the car as comfortable as possible.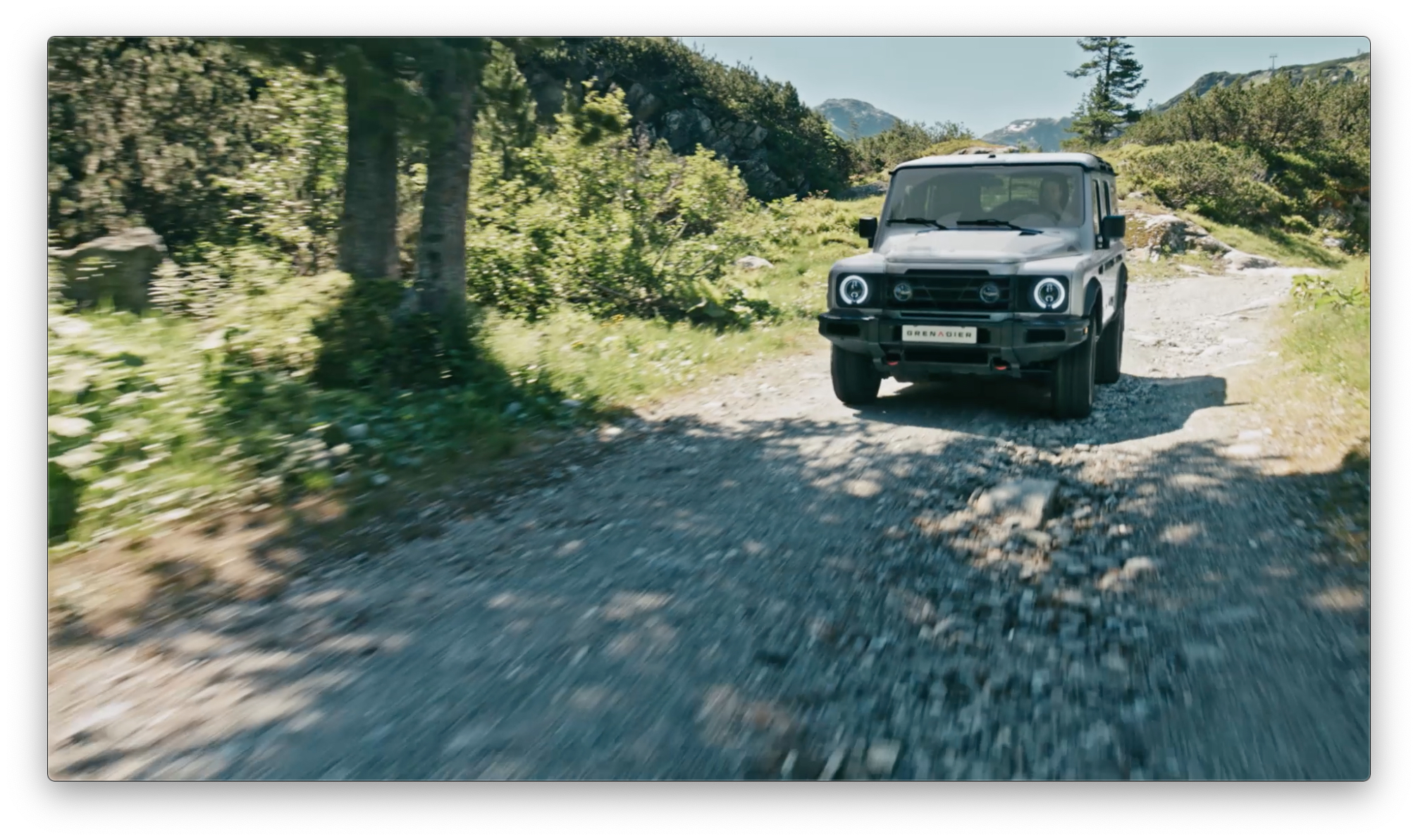 It's clear that Ineos engineers have benchmarked the Grenadier against the most popular (and rugged) cars in the overlanding world, such at the Land Rover Defender, the Jeep Wrangler, Toyota Hilux, Toyota Land Cruiser, Nissan Patrol and the Mercedes-Benz G Class.
As you pore over the pictures, you can pick out elements seen on existing 4x4s, but we'd say that Ineos come up a shape and design that hits the right note when it comes to adventure. It's also refreshing for a manufacturer to unveil a design before final prototype testing has been completed and INEOS Automotive's CEO, Dirk Heilmann, says it means the Grenadier can be out on public roads without camouflaged wrapping or shape-changing panels.
He adds: "Showing the design now allows us to focus on the critical next phase of the vehicle's development, testing its capability and durability.  We have a very challenging programme ahead, as we put prototypes through their paces in all conditions, on the way to accumulating some 1.8 million test kilometres over the coming year. From today the covers are off."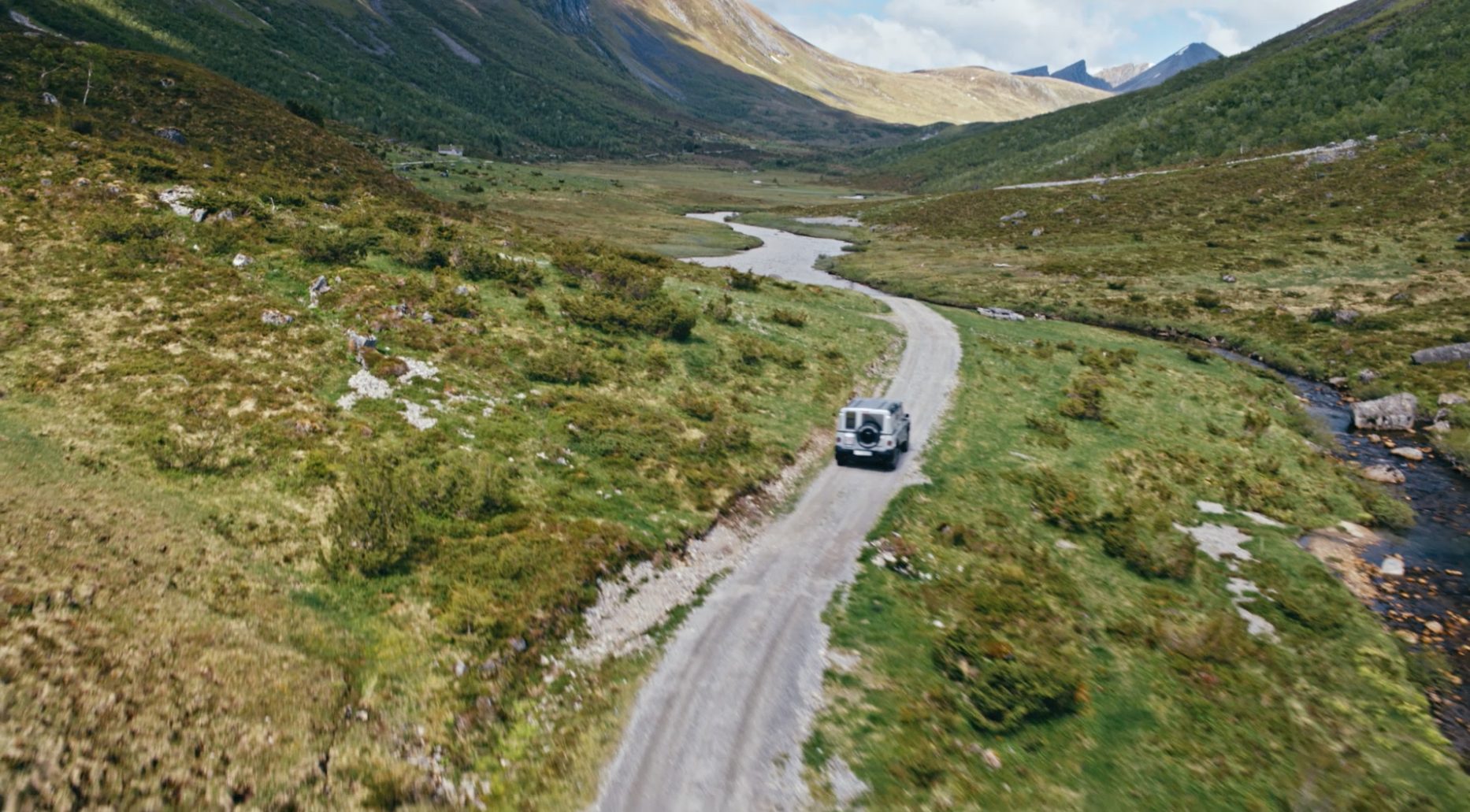 This means Ineos has the rest of 2020 to continue testing and then put it into production in 2021 with the aim of putting on sale in late 2021 – that's a lot to do, but it looks from these photos and the video that most of the hard graft has already been completed.
If you're not up to speed on the background of the Grenadier, then head over to the website here, as right now we're going to focus on some the key features of the car that have just been announced:
– "Form follows function – and capability is the priority, says Ineos. "A 4×4 with purpose should always look like a proper 4×4 and Grenadier has been designed to be 'easy-to-read' with a clear, unambiguous 'purpose'."
– "Grenadier will be comfortable, meeting the expectations of the 21st century consumer for equipment levels and safety systems."
– "Balance of proportions has been achieved because there are no limitations dictated by an old platform: we started from scratch and there is no compromise on any angle."
– "Personalisation is a key requirement for our customers. The Grenadier will be able to fulfil the core functions of a utilitarian 4×4, but it's a vehicle that we want to become 'part of the family'."
– "It's been designed as a blank canvas for accessories, so customers can tailor the Grenadier to their (evolving) requirements.
– 'Open source' has been a key theme, for interior as well as exterior design.
– "A wide range of accessories will be available from INEOS, but we also want Grenadier owners to incorporate their existing kit into their new vehicle, and for third-party producers to develop a range of compatible accessories."
– "The belt lines are functional – bump strips on the doors, or an optional 'utility belt' to the doors and rear body, to attach loads or accessories like a jerry can."
– "The rear of the Grenadier is practical as well as visually striking. The small rear door opens first to enable easy loading and unloading of smaller items."
– "The rear ladder can be fitted to aid access to the roof, and its design means it is aligned with the shut lines of the tailgate."
– "The Grenadier can accommodate a Euro pallet."
– "Exterior wiring, with exit points to the front and the rear of the roof, is included as standard; this allows easy access for powering auxiliary lamps, work lamps or beacons."
– "Round headlamps at both the front and rear make it look like there's a solid tube running from front to back plus those centre auxiliary lamps are included as standard)."
– "The front lamps are the same units on the left and the right, making service and parts availability easier; similarly the rear lamps are a common unit."
– "You can sit on the front fenders."
– "Roof bars and roof strips to enable loads to be mounted and secured directly without a roof rack (but of course a roof rack can be easily added)."
– "A storage box on the rear side is accessible from the exterior for grubby, smelly kit."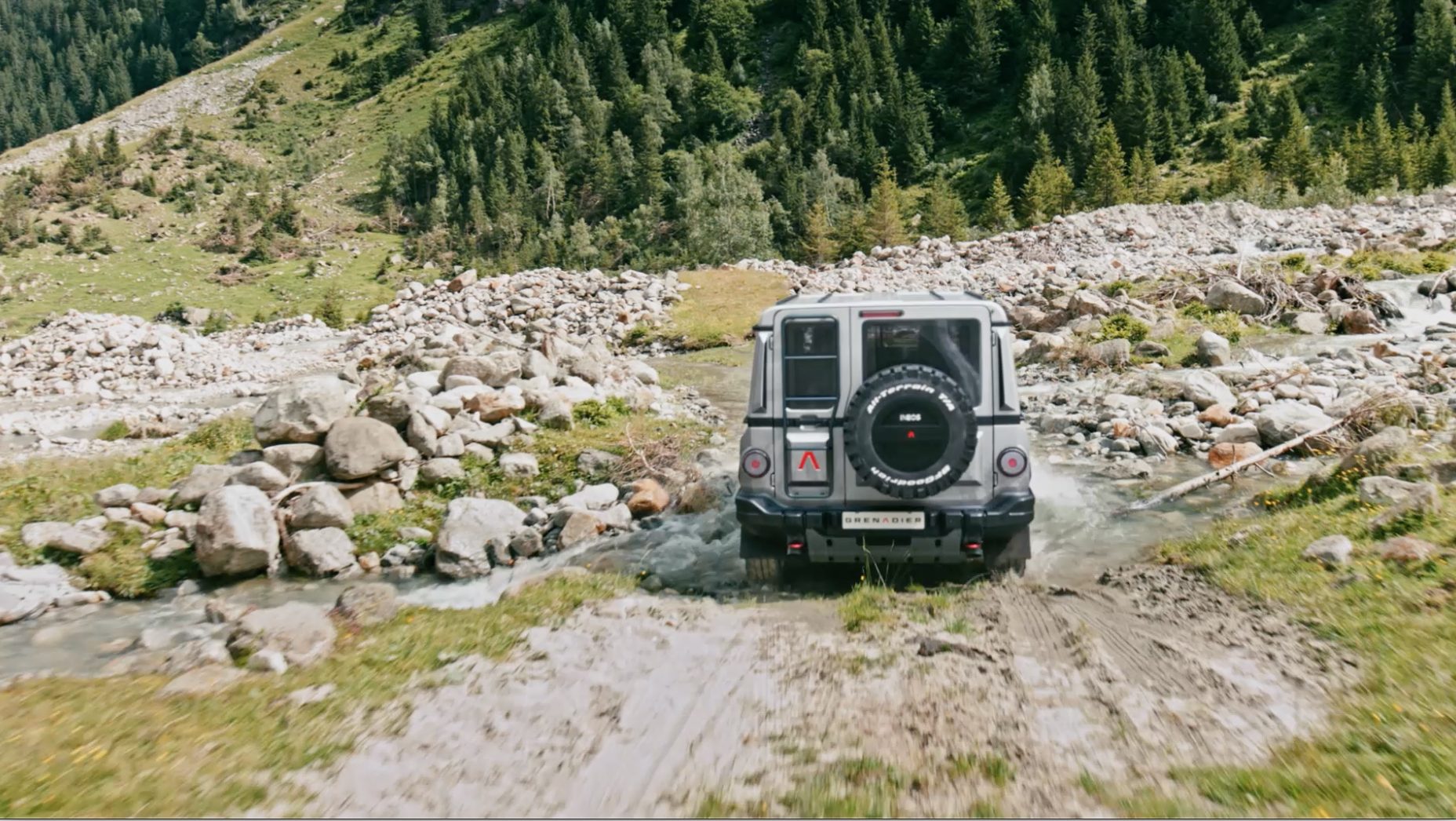 Engine-wise, the Grenadier will use one supplied by BMW, a 3.0-litre straight six (can be either petrol or diesel) and this will connect to a ZF-supplied eight-speed automatic gearbox. There will also be separate low-range transfer case. A recent reply to a comment on the Ineos Grenadier instagram says that the firm is also doing a feasibility study on using hydrogen fuel cells.



Sir Jim Ratcliffe, Chairman of INEOS, said: "The Grenadier project started by identifying a gap in the market, abandoned by a number of manufacturers, for a utilitarian off-road vehicle. This gave us our engineering blueprint for a capable, durable and reliable 4×4 built to handle the world's harshest environments. But it had to look the part as well. As you will see today, Toby and his team have done a great job in delivering a design that is both distinctive and purposeful."
We look forward to seeing more photos and videos as testing continues.
See more at ineosgrenadier.com