The Tigray region of Ethiopia has some incredible towers of rock, many of which were climbed by priests and worshippers in the 4th Century to get closer to heaven. 
Last autumn, climbers James Pearson and Caroline Ciavaldini headed to Ethiopia, along with their young son Arthur, to climb here and this film gives you a glimpse in to what it takes to balance parenthood with still seeking adventure.
The film focuses on a first ascent up 'Excalibur', a near perfect tower of rock in the Gheralta Range looking like the sword it's named after.
The towers of the Tigray region are largely unclimbed. James and Caroline warm up on a route that was first climbed in 2005 and then looked for  an unclimbed tower of unpredictable rock as Caroline explains: "We took days searching for the best tower and that one…I don't know… there was something really special about it. Maybe because it was leaning so much it looked like it was about to fall. The problem was, there was no crack whatsoever, so no easy path up. It meant we would have to climb up the face."
Caroline added: "For us, life's all about curiosity and not being afraid of the unknown. We're trying our best as parents to lead by example. We want Arthur to be part of this trip not only to experience it now, but also because he'll be able to draw strength and courage from it in the future."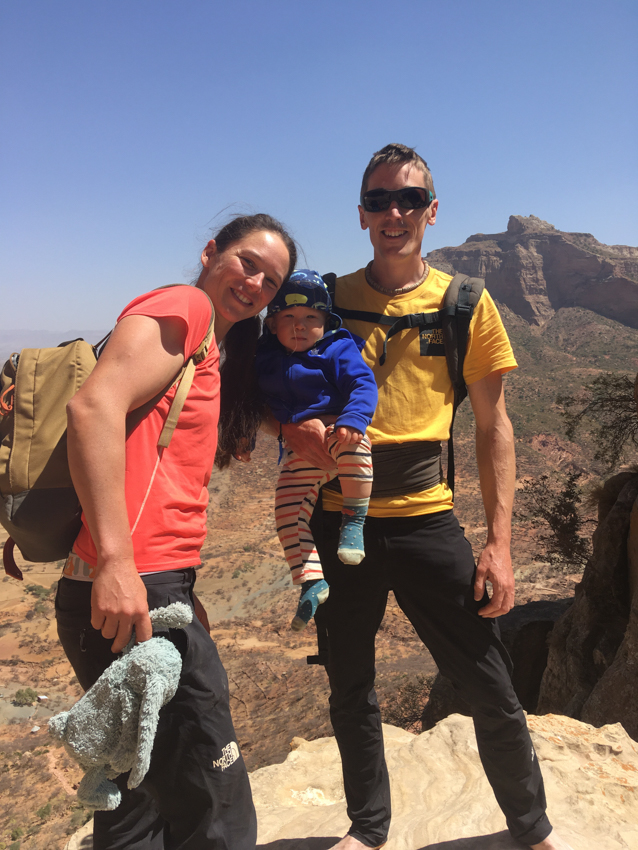 James said: "I'm not a religious person, but having stepped on top of one of these towers for the first time and felt the power that it brings, I think I can understand why they would want to be up there."
Read more about the expedition at www.thenorthface.co.uk