Here's a look at the new Sojourn Family of travel bags from Osprey.
The family is made up of the Sojourn 60 and Sojourn 80. There's also a Sojourn Shuttle (in sizes 45, 100 and 130) and Sojourn Porter (in sizes 30, 46 and 65).
All are built for heavy-duty use and have the 'StraightJacket' compression and foam-padded sidewalls to help protect your gear. When the bag isn't fully loaded, the Straightjacket straps compress it down to a smaller size.
Sojourn and Sojourn Shuttle
The Sojourn and Sojourn Shuttle have extra-large wheels so you can roll them over rough terrain, while the Sojourn Porter is worn like a back pack or carried by hand.
Each model has Travel Sentry® ID, this is a luggage identification service to help reconnect you with your bag if it becomes lost. All are made from heavy-duty recycled materials and treated with PFAS-free DWR so your kit can stay dry.
Sojourn Porter
Model names, colours and prices below.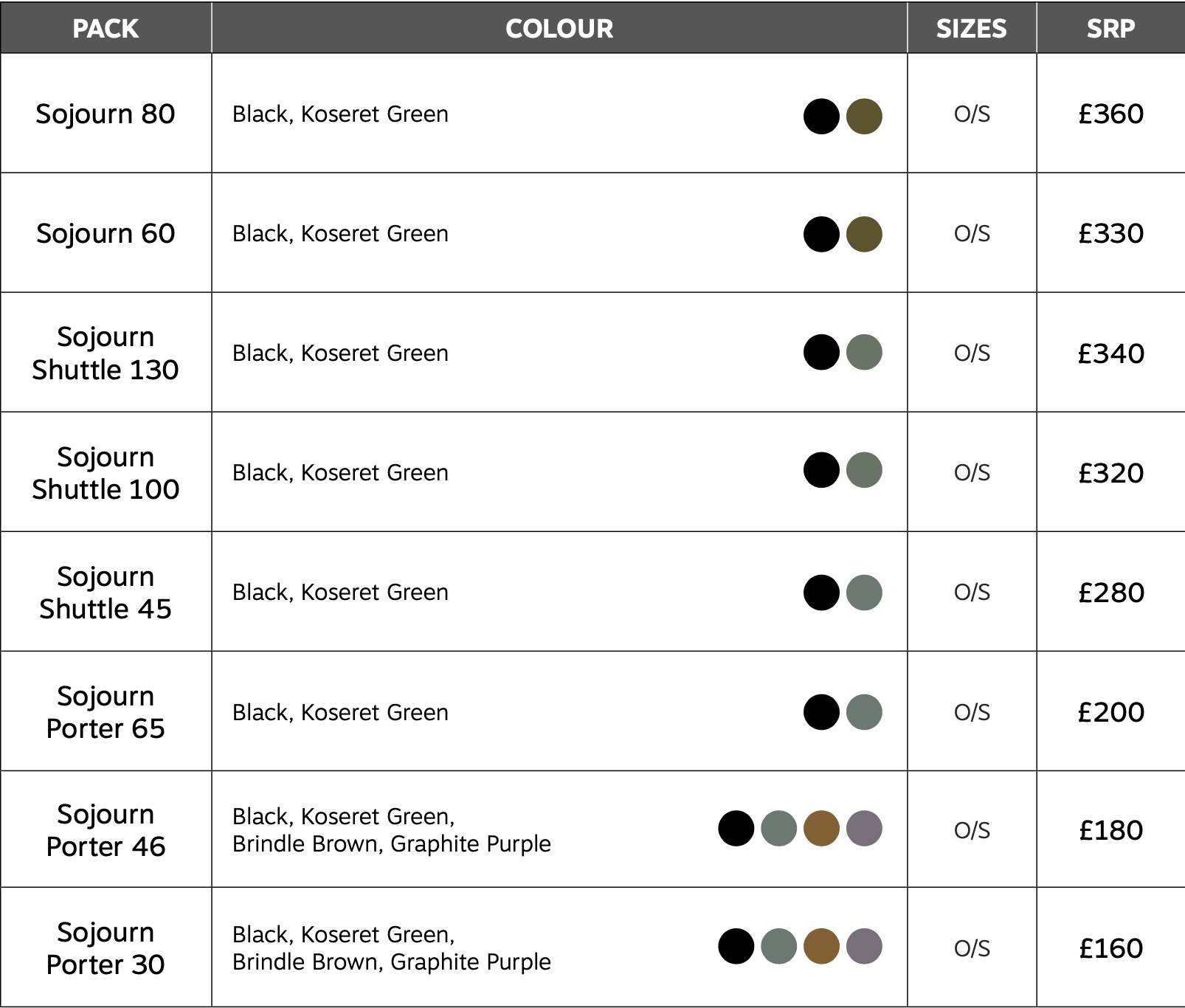 See more at www.osprey.com