With just five months to go until series production of the Grenadier, INEOS has released images of its Hambach Plant to show all is on track for the new off-roader.
To date, 15,000 people have reserved a Grenadier. Final specs and pricing will be confirmed around April this year. If you've not read it yet, we had a passenger ride in an early prototype and now the Hambach Plant in France has churned out 130 'first production try-out' vehicles.
Dirk Heilmann, CEO of INEOS Automotive says: "We want to deliver a vehicle that's ready, and we won't cut corners. With the benefit of the highly skilled and experienced team at Hambach, as well as the expertise in safety and quality that we have employed, we are on target to begin series production in July."
By releasing these photos, INEOS will no doubt be wanting to give confidence to those 15,000 people who have made reservations. A second phase of production will begin in March with the results of this then giving the final thumbs up for customer vehicles to start being built in July.
As you can see in the photos here, the factory really does look impressive and INEOS has invested over €50m in addition to the €470m invested in 2019 by Mercedes-Benz in an all-new production line.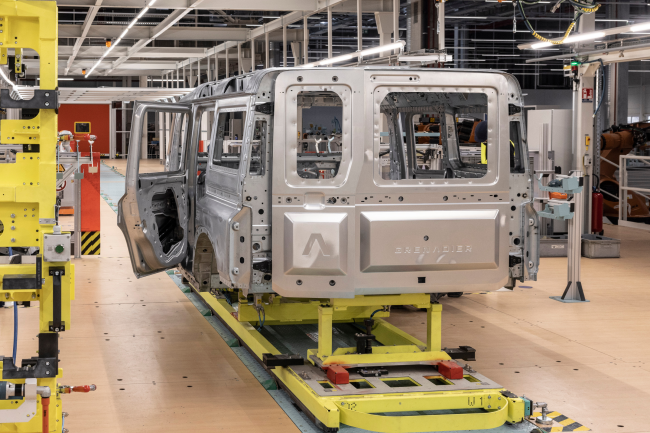 Automation is at the heart of of it all with robots being used to construct the body and frame of the car and to even paint them.
There is a fully-automated bodyshop, a semi-automated paintshop and an upgraded general assembly facility.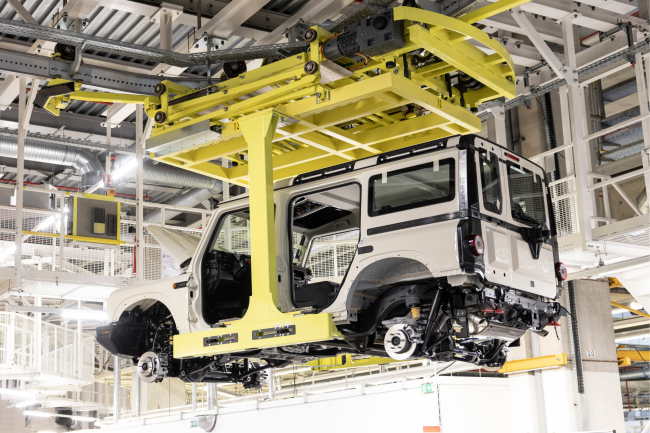 The Grenadier will be built as a rolling chassis first, then the BMW-derived powerplant is added before the outer body is lowered on top.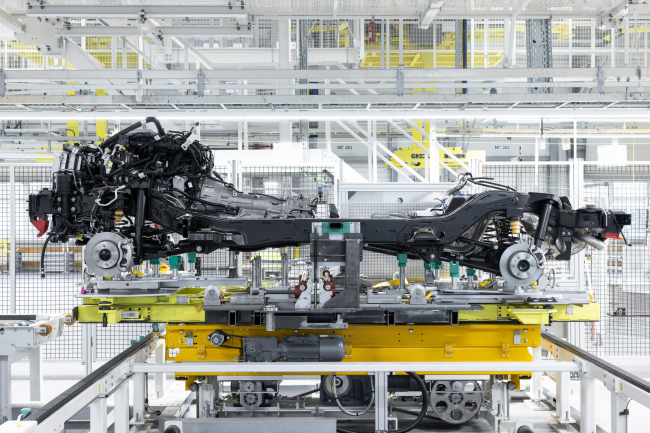 Elsewhere around the world, INEOS says that 100 sales and service partners have been nominated and contracts have been signed with parts distribution and retail finance partners.
Full pricing and specifications will be announced in April 2022.
Customers living in Europe, Africa, Asia Pacific and the Middle East will be able to finalise their orders in April, either directly with INEOS online or via their local retailer.
North America will follow later this year.
See more at ineosgrenadier.com