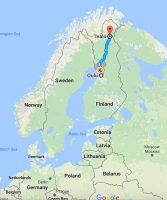 I thought I'd let you know about an adventure that I'm going on with Ford in November.
It's part of an epic 5,000 km drive from Athens to Nordkapp in a KUGA car.
I'm not driving the entire 5,000km, instead I've been offered the choice of one of three legs and I've opted for Leg 13 from Oulo to Ivalo in Finland.
No, I didn't know exactly where in Finland those two places were either, but like every good adventure, it starts by looking at a map.
I've always wanted to visit Finland after originally hearing about Pure Nature Flyers, a group of private pilots who take incredible photos of the scenery they fly over. Some of them continue to fly in the winter, taking off from many of the hundreds of iced up lakes that pepper the landscape…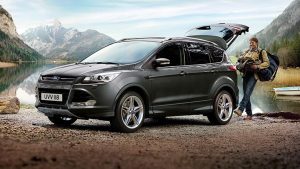 The two driving legs I turned down were Leg 8 from Warsaw to Vilnius (included some skydiving) and Leg 10 from Riga to Tallin (included a bobsleigh run).
Ultimately, I just couldn't say no to the leg from Oulo for views of the Artic circle and the chance to see the Northern Lights.
Here's the full details about the leg I'll be driving.
Leg 13: Oulo – Ivalo
Date: 14 – 15 November 2016
Driving Distance: 206 km on day 1 and 286km on day 2
"A magical leg split over 490 km in the heart of 'Christmas' in Finland. Proceeding from Oulu, a trip to Santa Claus' Main Post Office in the Santa Claus Village at the Arctic Circle, which is also a working post office, may be on the (post) cards and possibly a chance to get your first glimpse of the northern lights, if the KUGAdventure gods are on our side.
"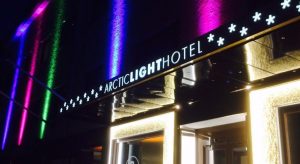 For the adventurers amongst you there is a chance to snowmobile in Rovaniemi and we'll make sure there is a hot drink waiting for you at the Arctic Light hotel, after an amazing day. Day two will see you reach Ivalo and you will be ready to depart home with some fantastic KUGAdventure memories to share."
I'll be flying from Heathrow to Helsinki with Finnair initially and then on to Oulo, arriving early evening and staying in a hotel I've yet to be told about.
After the drive on the Monday, I will stay at the Arctic Light, a 5-star boutique that I can't wait to visit and my opportunity to see the Northern Lights. This region is also reported to have the purest air in Europe.
I have to admit to not knowing that much about the KUGA car. I've driven a lot of Ford vans from my time as an editor for AutoTrader, and many different 4×4 SUVs, so I look forward to seeing what the KUGA has to offer.
There are five models  – the Kuga Zetec, Titanium, Titanium Sport, Titanium X and Titanium X Sport.
However, back in August of this year, Ford announced a Kuga ST-Line and the Kuga Vignale, taking the number of models on offer from five to seven.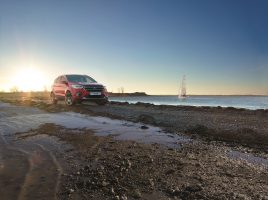 The Kuga ST-Line model has a sportier look to it, with unique alloy wheels, sport seats and a sports chassis with specially tuned suspension and steering. It has thicker anti-roll bars and a 10mm lower ride height. There are stiffer suspension bushes and the spring and damper rates have been fine-tuned. The Electronic Power Assisted Steering system has also had a revised calibration to deliver a tighter, more responsive and sporty feel.
The Kuga Vignale meanwhile has a pearlescent-metallic Vignale Milano Grigio colour and cashmere leather interior trim, making it the upmarket luxury choice.
At the moment I don't know which model I'll get to drive, but there's plenty to look forward to.
I'll be taking the new Garmin VIRB Ultra 30 action camera to capture some footage and I'll be wearing some new kit from Rohan too.