Today is the first day of Spring and if, like us, you're starting to think about overhauling your wardrobe then we warn you that Finisterre's new Spring Lookbook will solve all your issues faster than a wave can break. 
Finisterre and some of its ambassadors headed to the Azores to shoot this lookbook and the resulting photos are the kind that make you want to dress and look exactly like they do.
What's more, Finnisterre's website designers need a pat on the back as they've made it easy to read about and buy the clothing shown in each photo with the click of a mouse button.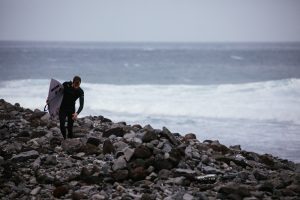 If you're new to Finisterre then the brand was founded by Tom Kay in 2002 as a cold water surfing company. This year Finisterre turns 15 years old and it continues to craft and create exactly the kind of clothing that us Brits need to face coastal weather and go surfing in. Let's be frank about it, while it's now officially spring, we all know how cold and wet the weather can be from now onwards right up until late May, early June. What I like about the Finisterre range is that it's the kind of kit you can wear everyday, not just when you want to do outdoor activities.
So, we'll let you browse the lookbook for yourself, but in the meantime here's a few of our favourite items.
Women should check out the Cirrus Jacket (£160) and the waterproof Dune rucsac (£135).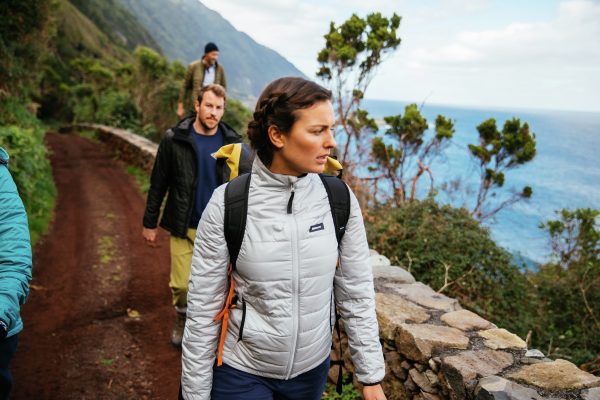 Also check out the Joppa Shirt (£75) and Eddy Base Layer (£50).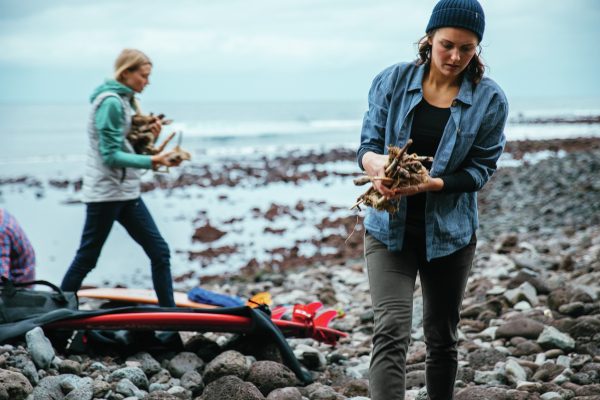 And the vibrant Morgat Cardigan (£95) made from a blend of alpaca wool.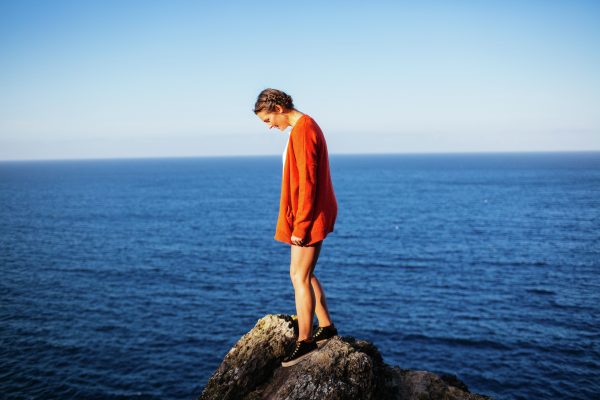 Men should take a look at Mawgan Shirt (£35) that'll go with denim and chinos quote nicely.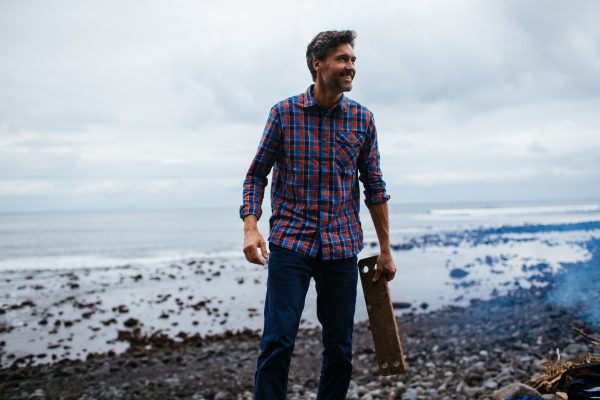 And here's a great look consisting of the Petrichor shirt (£110) worn over the top of Finisterre's new Stencil Tee (£35) and a merino wool Fisherman Beanie (£25).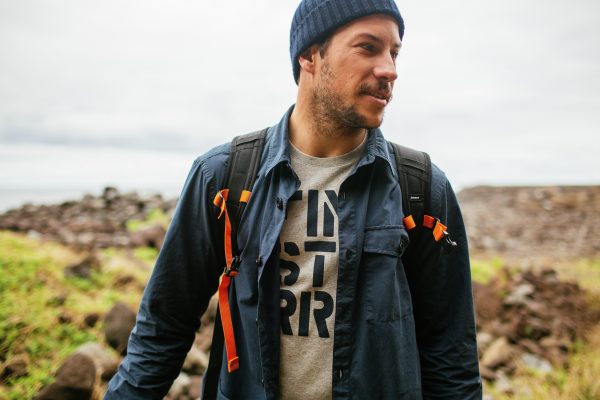 The new Nimbus jacket (£175) below, made from Primaloft looks like it can easily warm you up after getting out of a cold wetsuit too.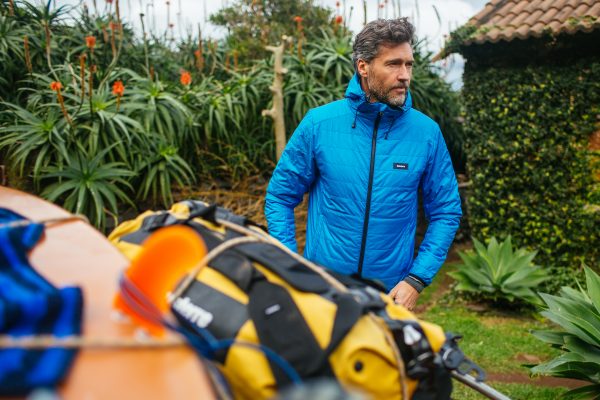 As well as browsing the latest collection of clothing and wetsuits on offer, you might also want to follow the brand's ambassadors. Many of them are posting beautiful stories about surfing and adventure lifestyle on 'The Broadcast' blog on Finisterre's website.
One such ambassador is Noah Lane, who has written a lovely blog post about the recent trip to the Azores and what it was like to surf there along with some stunning photos by James Bowden.
Also be sure to check out the gorgeous Sophie Bradford who wrote about her time in the Azores, saying: "It's not often these days that we go completely off-grid. However, with no signal, internet or electricity on a secluded beach on one of the remotest islands in the mid-Atlantic, I couldn't have been happier." We'd like some of that please!
Finisterre has also pulled together the video below, showing its ambassadors for 2017 and also giving an insight in to their shared love of being outdoors, surfing and making memories. The title of the film is "Common Ground" and you'll see why when you watch it.
Request a printed brochure here or head on over to the website.