MANY of you may have already seen some of the beautiful imagery in Jack Wolfskin's autumn winter campaign and catalogue. If you haven't, here's a little taster.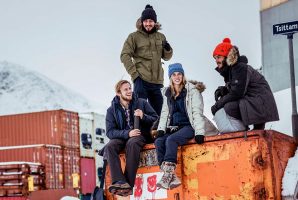 The brand sent three adventurers with friends to Iceland, Greenland and Norway fitted out in all of the new AW16 Jack Wolfskin gear. 'Milan' went to Iceland and visited the Vatnajökull glacier, the sapphire ice cave, the waterfall cave and the Skaftafell National Park.
'Denise' went to Tasiilaq in Greenland, a beautiful rugged adventure town by the sea and finally, 'Lars' went to Norway to hunt the Aurora in Tromsø, Tverrfjellet and Kvaløyain.
The aim of the inspirational photography for the website and the catalogue is to inspire us to #MakeYourLifeUnforgettable. As such you'll see this hashtag appearing on social media over the coming months.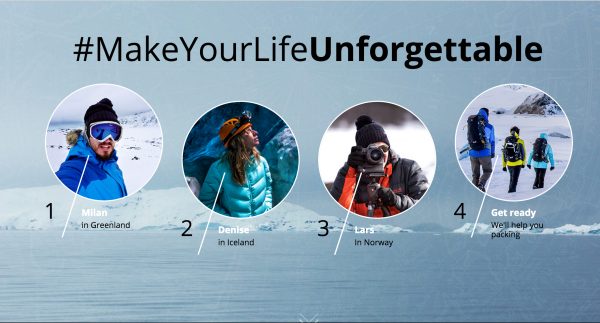 As Jack Wolfskin's Global Marketing Director, Jan Erik van Djik, explains: "We want to inspire people and encourage them to make their dreams a reality," explains Jan Erik van Djik, Jack Wolfskin's Global Marketing Director. "It is all about exploring and experiencing our personal outdoor dreams and making them a reality. It is both a call to action and an attitude of mind, and expresses what life is really all about: to make sure the one life we are given is as full and as happy as possible."
Discover more unforgettable moments at: www.jack-wolfskin.co.uk/make-your-life-unforgettable/