'The Horn' is brand new six-part series which will be available to view on Red Bull TV from Monday 17th October.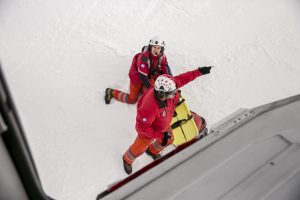 As the name suggests, the series is about the pilots, doctors, paramedics and mountain guides of Air Zermatt who operate in and around the Matterhorn area.
The series focuses on the everyday heroes in the team and viewers will be able to see some of the remote mountain incidents they have to deal with. You'll be somewhat surprised to learn that Air Zermatt carries out 1,500 rescues every year.
In the first episode, the Air Zermatt team rescues a severely injured man from deep within an icy crevasse (trailer below).
Don't forget, Monday 17th October to see all six episodes on Red Bull TV.