Rohan's new Autumn/Winter 2016 collection is now in stores and like previous years, it continues to offer both style and practicality.
New for AW16 is a mix of easy-care travel clothing along with a line-up of tailored items for city goers.
Innovations include Durable Water Repellency™, which forces water droplets to 'bead up' and run off the outside of the fabric.
There's also a new fabric called Barricade, which is a membrane that responds to the wearer's body temperature to avoid the sweaty, steamy feeling that conventional waterproofs give.
The new collection also includes casualwear and sportswear made with Rohan's merino wool blend.
Here's a few of the highlights:
Men's Fall Line Jacket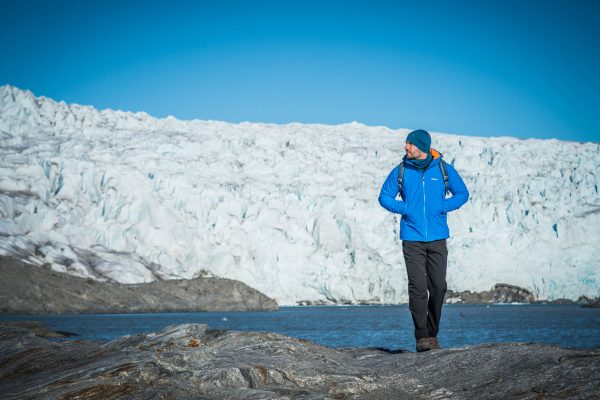 The surprisingly lightweight, wadded waterproof Fall Line Jacket is as effective on the mountains as it is stylish on a chilly commute. Waterproof and comfortable with Durable Water Repellency™ and Barricade™ Technology this jacket packs into its own Packpocket™ for easy storage. With two external hand pockets positioned for comfortable use even with a backpack, and adjustable hem and sleeve cuffs the Fall Line is a classic Rohan combination of practical, technical and stylish. Available in Altitude Blue for £179.00.
Men's Newtown Mac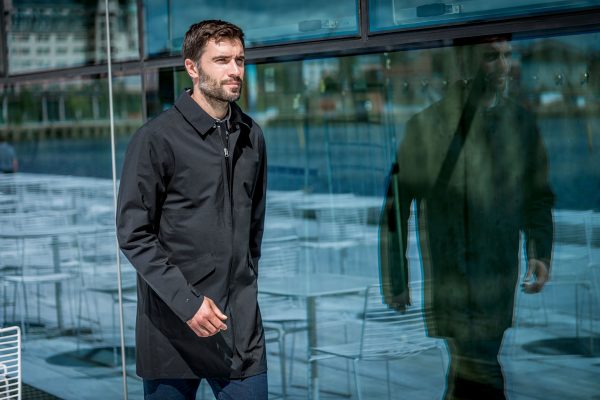 For a smart and tailored design, the Newtown Mac is a beautifully designed modern city waterproof. Stylish laser cut edges and clever tailoring combined with all the best Rohan technologies make this mac the essential for every city goer. Finished with a Durable Water Repellency™ and a fully removable hood, clever tailoring on the arms and sleeves turn this from an incredibly effective waterproof into an all-round smart solution for a rainy winter's day. Available in Black for £225.00.
Men's and Women's Daylite Vests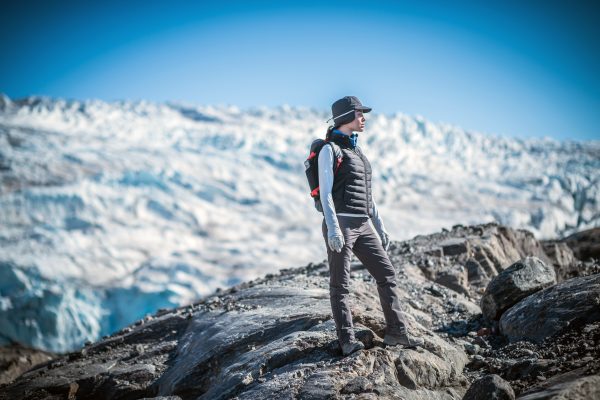 The Daylite Vest is the ultimate wind resistant and water repellent vest. Designed to be super practical, this active vest reflects its high-performance pedigree. Incorporating Rohan's Insuloft™ wadding this design is almost as effective as natural down, but it doesn't lose its insulation when it gets wet, making it perfect for active use and drying quicker if a sudden downpour hits. Available for men in Black and Coal for women for £127.00.
Women's Northshore Coat
As the weather gets more unpredictable and the temperature drops, the fully waterproof, wadded, three quarter length Northshore Coat is perfect when you're never quite sure what to expect. This coat includes Rohan's Barricade™ membrane, fully taped seams and Durable Water Repellency™ ensuring complete protection against changing weather. With two generous outside pockets and secure inside zipped compartment, the Northshore is designed to keep the wearer, and everything else, warm and dry. Available in Stormy Sky and Black for £225.00.
Men's Cold Harbour Coat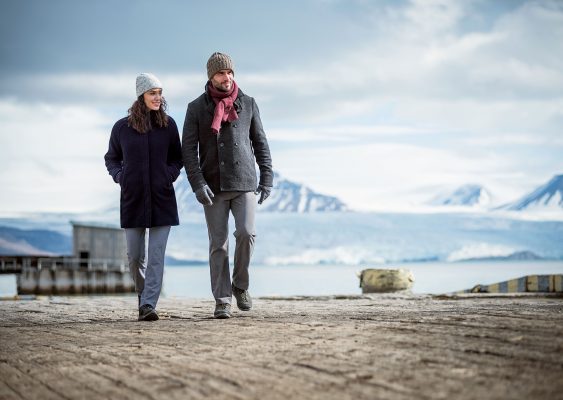 The stylish and sophisticated Cold Harbour Coat is completely machine washable, lightweight and hardwearing, making for the perfect travel coat. Concealed underneath the woollen exterior, the coat is lined with Rohan's super light Insuloft™ wadding. This ultra-classic double breasted pea coat remains a wardrobe staple embodying features such as a fully lined quilted interior and two internal pockets making for a higher level of warmth and comfort. Available in Deep Navy and Charcoal Marl for £179.
Women's Cold Harbour Coat
The classic 1950s Cold Harbour Coat is ideal for smart, winter-ready travel. Made from warm, light and completely machine washable tech-wool, this is perfect for folding into a bag and keeping its shape whatever the conditions. In traditional Rohan style, added into the design of this coat are extra touches like brushed linings inside the hand pockets, a high-wicking fully lined inner, and a full zip closure behind the button placket to keep some of the wind out. Available in Deep Navy for £149.00
Women's Homestead Shirt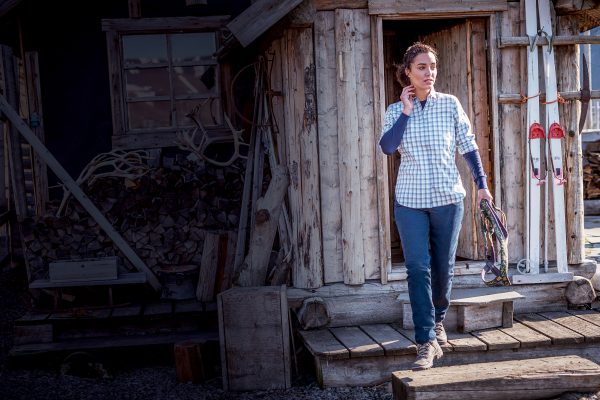 The secret to the casual Homestead Shirt is Rohan's newly developed and advanced Thermocore™ fabric. Featuring a hollow-core polyester that's much warmer, tougher, more breathable and much quicker to dry than cotton it keeps insulating, even when it's wet. The Homestead shirt has a fashionable relaxed cut, and is made with Rohan's Minimum Layer Construction so it packs down to fill a very small space in any suitcase. Available in Kingfisher Blue, Natural and Ultramarine Check for £59.00
Men's Newcountry Shirt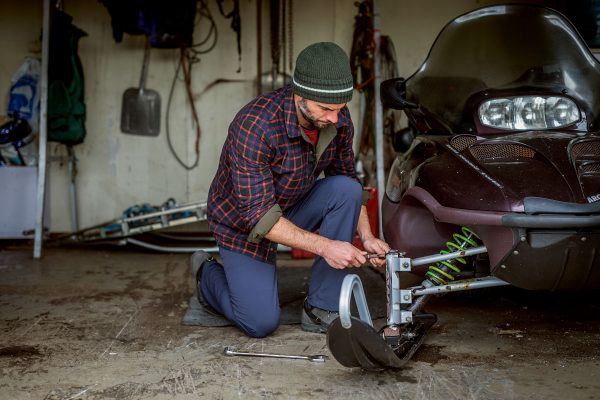 The new Newcountry Shirt can be worn as a standard shirt, but also doubles as an over shirt that will protect you from the wind like a jacket, and insulate like a fleece. It's fully reversible too, one side is made from the popular Airlight™ fabric, and the other is a warm polyester fleece in a bold check pattern ideal for a casual yet stylish travel outfit. The shirt is carefully designed not to look reversed on either side, with snap closures that work on both sides and a double-sided fold over collar. Available in Ranger Green for £79.00
Men's Stretch Bags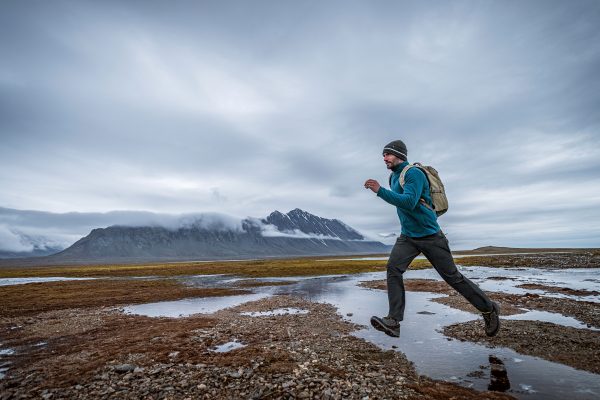 Rohan's classic bags have been newly developed to create the more active Stretch Bags. Retaining the classic Bags' wind resistance, high wicking and quick drying capabilities this updated trouser has been made from a super-tough polyamide with elastane and Dynamic Moisture Control™. The result is a flexible and highly wind resistant trouser made to handle just about any activity. Available in Coal and Kingfisher Blue for £67.00
Women's Inish Chino
Perfect for smart travel The Inish Chino is comfortable, classic and versatile, an ideal combination for city goers. Offering a useful (UPF 40+) level of protection from the harmful effects of UV radiation, the trousers are designed in a very classic style with a tapered leg. Featuring a flat, elastic waistband, two hand pockets and a hidden internal security pocket, the Inish Chino will hold its shape from plane to city walks to dinner. Available in Ruby, Black and Night Sky for £59.00
Women's Merino Union 150 Hooded Top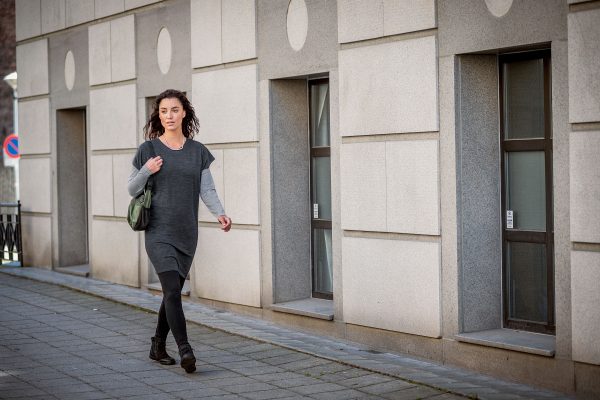 For travel or for the gym the Merino Union 150 Hooded Top is an everyday essential. Made from a blend of durable, technical polyester and natural Merino wool, this hooded top is lightweight but exceptionally warm, regulating temperature when the wearer's body need it most. Unlike traditional woollen garments this hooded top is crease resistant, packable and machine washable so is great for keeping in a bag until its needed. Available in two easy wearing colours Charcoal Marl and Natural Marl for £65.00, the Merino Union 150 Hooded Top is part of a wider Merino range for Autumn/Winter including jumpers, dresses and underwear.
Rohan's full Autumn/Winter range is available to buy in Rohan's 55 stores and online at www.rohan.co.uk