Icebreaker has just announced its SS17 collection of active wear and they're saying it's 100% ready for dirt, grit and adventure.
The brand also says the new line of clothing is the most technical, intuitive and versatile they've brought out to date.
"Trail, ride, climb, run…you decide", says Mark Koppes, Icebreaker VP of Product. "We've worked hard to create a versatile range that will help you move freely and connect more closely to your adventures, no matter what you do…although we do find the collection is particularly compatible with dirt, grit and fun!"
Two new additions for the Spring/Summer are the Women's Rush Windbreaker and Men's Incline Windbreaker.
"The windbreakers are a great innovation I'm excited to share," says Mark Koppes. "It's the ultimate wind and water resistant layer to keep you dry for longer and protected from the elements."
These two windbreakers are made of a lightweight nylon outer which has small laser cut holes in them for strategic ventilation. This outer keeps the wind out while a Cool-Lite™ mesh lining on the inside puts merino wool and natural Tencel® fibers right next to skin – sounds very comfortable.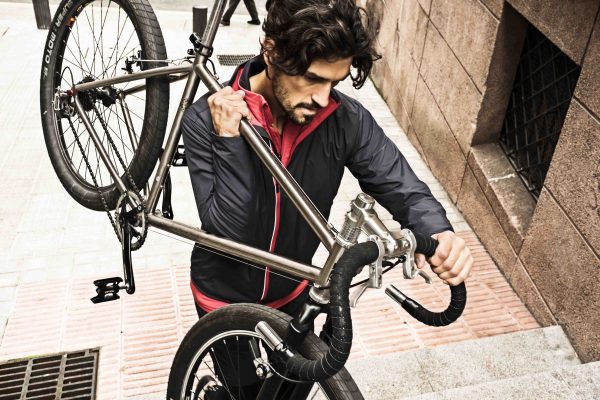 Other headline additions this season are the Men's Incline LS Half Zip and Incline LS Zip and the Women's Rush LS Half Zip Hood and Rush LS Zip technical mid-layers. These are all made from a soft 230gm mid-weight waffle merino and have a reflective zip for visibility in low light conditions and zippered pockets where you need them most.
Elsewhere, under the Women's Technical category are some brand new Cool-Lite™ top pieces including the Comet Lite Singlet, Comet Lite Cap Sleeve, Comet Lite SS Half Zip. Old favourites like the Aero Tank and Aero SS Crewe  can also be paired with some new bottom pieces such as the Comet Skort and Comet Shorts as well as Icebreaker's popular Rush ¾ Tights (in two new colours).
Under the Women's Midlayers category the tried and trusted Quantum Vest and Quantum LS Zip Hood are back in a stunning new purple 'Aura' colourway.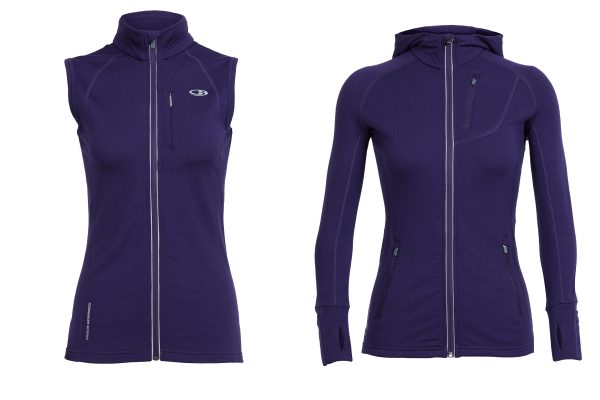 A reminder to also check out the Tiki Bra and Siren Bikini (from the AW17 range) if you're after something to wear pool or beachside this Spring (pictured below).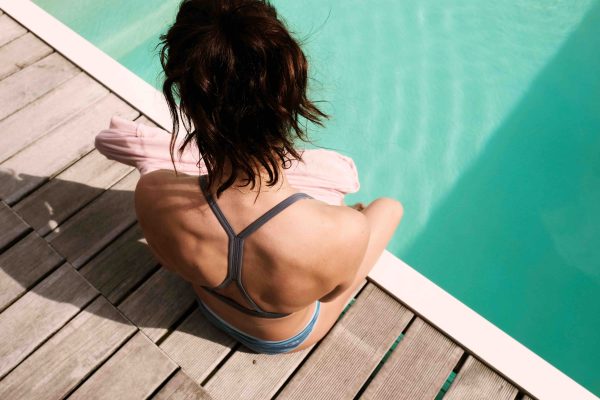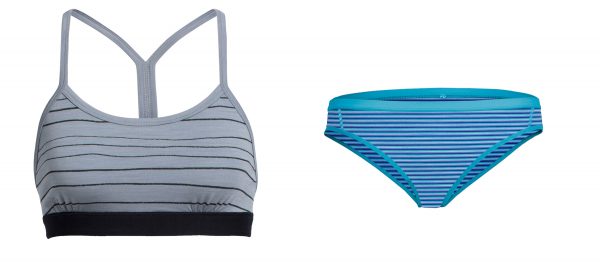 In the Men's Technical range there's a brand new Cool-Lite™ Strike Lite series for men including the Strike Lite Tank, Strike Lite SS Crewe, Strike Lite SS Half Zip and Strike Lite Shorts combining soft merino fibre with Tencel® for additional cooling. This range also includes an updated Aero Tank and Aero SS Crewe.
Finally in the Men's Midlayers range the Victory LS Zip, Descender Vest, Descender LS Zip and Quantum LS Zip Hood return to the fold.
And as expected, all of the Icebreaker merino wool products continue to offer the best odour-resistance, comfort, versatility, colour and style – just add dirt, grit and adventure.