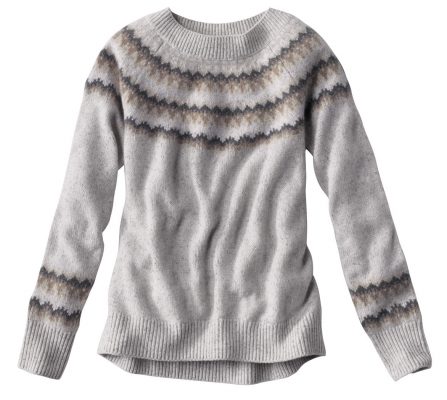 With winter ever closer, many of us look to add a new jumper to the wardrobe. 
This particular one from Orvis is the Fair Isle jumper, made from 100% cashmere sourced in Mongolia. It is, as you would expect, super soft to wear and luxurious. 
It's finished with a hi-low rounded hem and rib-knit neck, collar and cuffs and exactly the kind of jumper you'll wear for years to come.
The colourway is called Natural and it comes in sizes XS, S, M, L, XL – and is 25½" long and priced at £250.
See this and other jumpers at www.orvis.co.uk