"IT'S a far cry from the run-of-the-mill protein powders used by so many British health and fitness fans," says Daniel Whitehead (above) about his new organic whey protein powder.
The 29-year-old has just launched the first fully certified organic whey protein powder in the UK – and he says he's starting to make big waves in a market full of protein powder brands.
It's GMO and gluten free and contains no unnecessary additives such as artificial sweeteners and flavourings.
"Our whey comes from milk produced by outdoor-reared cows on certified organic farms, and we use no additives at all," he says. "It really couldn't get better than that."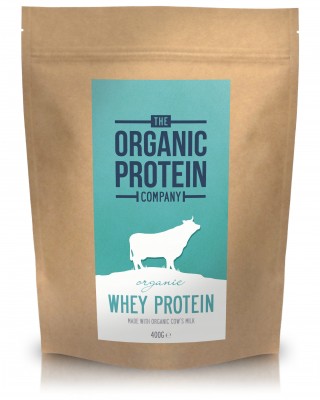 Daniel runs The Organic Protein Company from Brighton but the whey protein comes from Jersey cows who graze freely on unpolluted organic grass pastures in Northern California.
"Traceability is important to us," Daniel explains. "We know exactly where our product originates from. Every stage of the process is documented and completely traceable, from field to plate, and every batch is tested to ensure high levels of protein.  And we are certified by the Organic Food Federation."
The company's offering makes it stand out from the crowd in other ways too.  It gives a 90 day money back guarantee, donates 25p from every pack sold to Compassion in World Farming – and has a tree planted for every pack.
It's £25.99 for a 400g pack (ouch) but buy multiple packs to save money ,so you can get 3 packs for £65.99 and 5 for £99.99.
Daniel is keen to receive feedback on the powder and the customer service he gives, so why not buy a packet from here and drop him a line here.
www.organicproteincompany.com