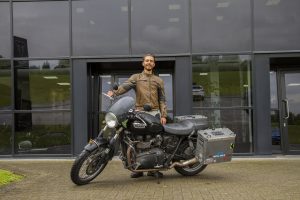 English adventurer Kane Avellano has just received a Guinness World Record certificate for riding 32,000 miles under eight months around the World on a Triumph Bonneville.
The 23-year-old travelled through over 35 different countries and six continents, all whilst raising over £2,200 for UNICEF, the world's leading charity organisation working for children in danger.
Kane said: "The eight months were the most exciting in my life. I had the chance to discover what the world really has to offer, to meet many different people along the way and explore their cultures, religions and behaviours, while having an incredible time.
"This will be the first motorcycle circumnavigation to be verified by Guinness in 14 years and I'm really pleased it was done on my Triumph – it's a bike I've shared lots of memories with and was the perfect bike for the job, albeit not your conventional adventure bike."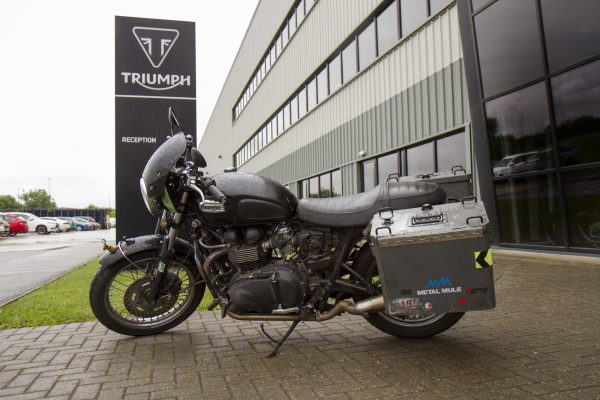 To donate to UNICEF visit https://www.justgiving.com/fundraising/bonnietour or to find out more information about the tour, including the route, visit www.bonnietour.com.