Europe is always great for a hiking holiday no matter what time of year, but the autumn gives something that bit special.
The summer heat has eased off, the harvest is in full swing, vineyards are brimming with grapes and the seas and lakes are still invitingly warm for a swim.
Walking specialist On Foot Holidays has sent us this list of routes for an unforgettable autumn amble, including a newly-launched route in the Italian Lakes.
Shorter-durations options are available on many of the walks, too, for those with less time available.
NEW Lake Maggiore & Lake Orta, Italy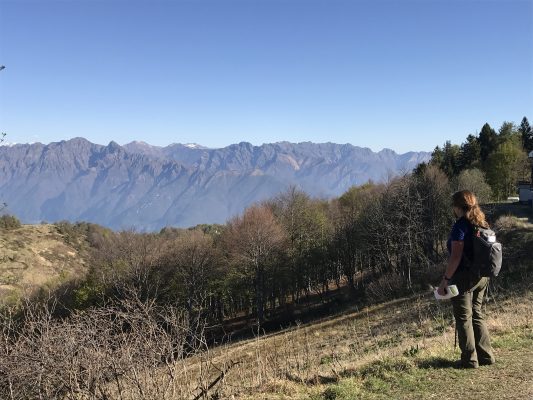 This brand-new trip introduces walkers to the glory of the Italian Lakes – specifically Lake Maggiore (the first Italian stop on the European Grand Tour) and its lesser-known companion, Lake Orta. There's the chance to see the glamorous lakeside spots as well as off-the-beaten-track areas, while burning off all that delightful Italian cuisine. The vistas are sublime – for the middle part of the walk, guests head up to the mountain top for an overnight stay in Mottarone, with stunning views of Monte Rosa, the Alps' second highest mountain, before heading back down to the charms of Orta, which include a fascinating collection of Franciscan chapels on Sacro Monte. Simon Scutt, MD on On Foot Holidays, strongly recommends sampling the little-known Alto Piemonte wines and savouring the region's slow-food creations. Seven nights' B&B costs from £800 pp (two sharing). Graded medium (9.5 to 18 km daily).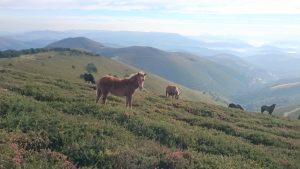 Camino de Santiago in Style, Spain
The Camino de Santiago, in north-western Spain, is the most famous group of pilgrimage walking routes in the world, but this version of the trip has a few key points of difference. Firstly, the route focuses on the oldest and most remote part of the Camino (Oviedo to Santiago de Compostela via the Roman town of Lugo, through Salas, Tineo, Arzua and O Pedrouzo); it is based on the Camino Primitivo de Santiago, and follows in the footsteps of King Alfonso the Chaste of Asturias, who reputedly followed the route in 814 AD, just a year after the bones of St James were discovered in Santiago.  Secondly, the accommodation includes charming and comfortable small hotels, rather than the normal more basic hostels. There is also a range of properties to which to upgrade, if wished, in the latter stages of the walk. 14 nights' B&B costs from £1,020 pp (two sharing), including four evening meals.  Graded medium-hard (14 to 33 km daily, although local taxis can be called to shorten walking days slightly).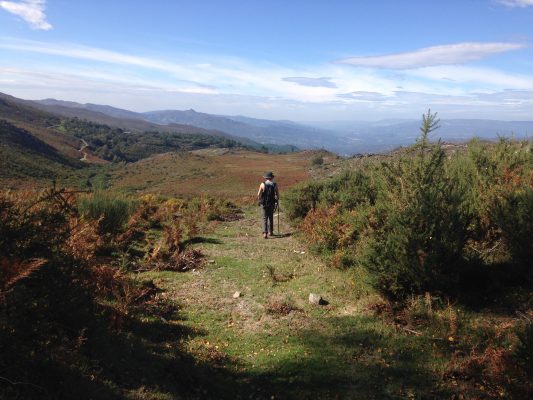 Northern Portugal
Hidden away in the golden hills and lush green valleys of north-eastern Portugal are delightful villages where rural communities continue a lifestyle that is centuries old. Enjoy the little-known Peneda-Gerês National Park, taking in distinctive granite espigueiro buildings, wild uplands and one of Europe's most scenic Roman roads. Each night's reward is a dish of delicious local cuisine, such as bacalhau (dried & salted cod) and, in autumn, there's the bonus of the annual grape harvest. The trip concludes in historic Porto. Seven nights' B&B costs from £665 pp (two sharing) including seven nights' B&B and six other meals. Graded medium (11 to 23 km daily).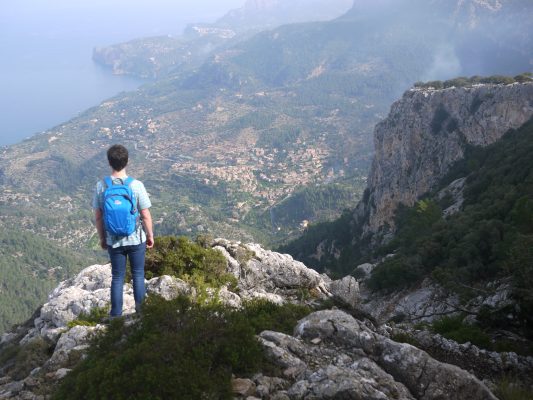 Palma and the Serra de Tramuntana, Mallorca
On this walk, discover two very different faces of Mallorca: the relaxed and historical town of Palma followed by the little-known, wild and remote side of this Mediterranean island. Walkers will enjoy the autumn colours and sea views of this scenic eight-night trail which encompasses the lofty limestone peaks and deep valleys (with undisturbed flora and fauna) of the majestic, UNESCO-inscribed Tramuntana mountain range. There's wonderful hospitality and cuisine along the way too, with a chance to learn how to cook Mallorcan paella in the mountains. Eight nights' B&B costs from £980 pp (two sharing). Graded medium (7.5 to 23 km per day).
Luggage is transferred ahead of walkers to the next night's stop.
Local back-up assistance is available when required. Detailed maps and instructions are provided for every trip.
Flights/travel to destinations are excluded from the price, so you'll need to sort those yourself.
For further information, for expert advice from someone who's walked a route and to book, call On Foot Holidays on 01722 322 652.