ASICS wants amateur runners to put themselves forward for an impressive mountain run taking place in Chamonix on June 21st, the longest day of the year.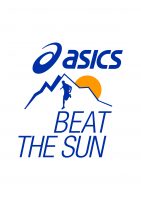 Competitors will have 15 hours, 41 minutes and 35 seconds of daylight to run 148km in an event called 'Beat the Sun'.
There will be a team from America, Asia-Pacific and Africa, and two teams from Europe. ASICS is now calling for people to come forward to represent their continental team and receive training and mentoring from experts to take part in the event.
Here's a taster of what the race is all about:

Put your name forward here.