A guest post from Nick at Humanity Direct.
I LIKE a challenge.
This year I'm preparing to take on my biggest one yet – the Marathon De Sables – considered to be one of the toughest footraces on earth. It's a six-day, 150-mile run through the Sahara desert where temperatures can exceed 50 degrees Celsius. Having just completed one the worlds toughest ski races I really will be going from one extreme to another.
These races – designed to push you to your limits – are exhausting as they are exhilarating. Just when you think you have nothing left to give it's amazing to discover your reserve tank and see how far you can really go.
The Birkebeiner Rennet in Norway was my first ski race. After the first 30 km I started experienced severe cramping in my legs and left arm that should have stopped me from moving. But it was the fact that I was raising money for two recipients that drove me on.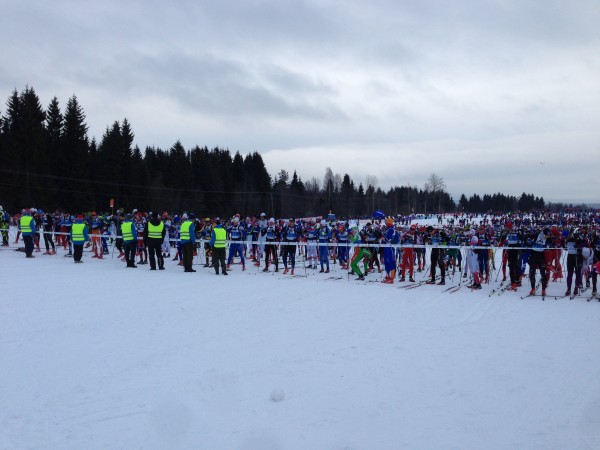 At the start line of the Birkebeiner Rennet ski race – Nick's first one in aid of raising money for Humanity Direct
Motivation is key. Having something to aim for has pushed me past many a mental barrier. And I have spades of motivation. Four years ago, my wife Katrina and I, set up Humanity Direct – helping people in the worlds poorest countries get the medical treatment they desperately need but can't afford.
I wanted to raise money for charity but I wanted that money to directly help the person who needed it and Humanity Direct does just that – the money I raise is sent directly to the hospital to pay for a patients operation.
To date we have taken part in 20 races helping 29 people get the operations they need from skin grafts for a child with severe burns to cesarean sections. Knowing that my run will raise enough money to dramatically improve a person's life has got me across many a finishing line.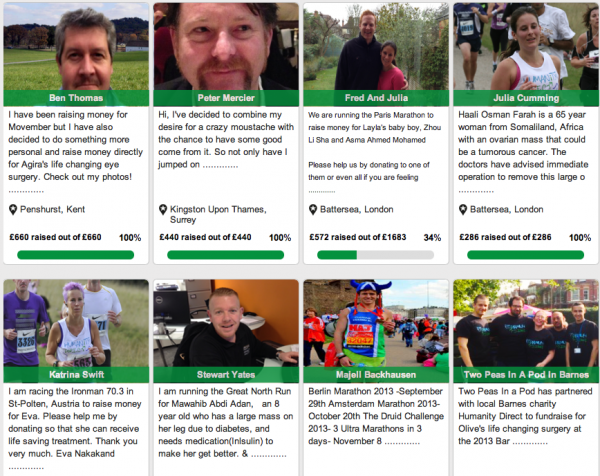 Those who sign up are listed on the charity's website – you describe your adventure and show how much you've raised.
If you're looking for motivation and for more information on Humanity Direct please visit www.humanitydirect.com. Changing the world one person at a time.
The charity's website is up and running and Nick and his team are keen for people who might be doing something adventurous to raise some money for them. Essentially, Humanity Direct is a new type of charity – all web based – where the donor raises money for a sick person that cannot afford treatment – all the money goes directly from the donor to the recipient.