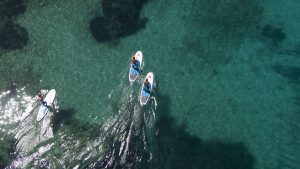 If you've not heard of Red Paddle Co then they make inflatable paddle boards.
Right now they are running a competition to win one of their paddle boards as well as a ton of adventure kit from other brands such as Trekmates, Mountain Warehouse, Black Diamond and Fatboy along with action camera specialists Muvi.
The competition is to write in 300 words what you would do with this ultimate adventure pack and where you would go?
Five wannabe adventurers will be selected from the entries and then the kit will pass from one to the other throughout the year.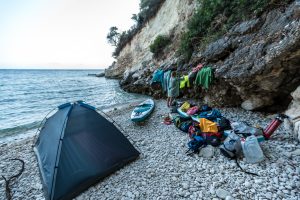 Each will be supplied with a 4K camera (supplied by Muvi) and asked to capture their adventure every step of the way. Red Paddle Co will then hand all the footage over to a professional editor to create an amazing video of their trip. This will then be shared across Red Paddle Co's social media channels before, during and after each trip.
Once all five adventures have been completed their adventure it will then be up to the 100,000+ strong Red Paddle Co online community to vote for which adventurer and journey deserves to keep the ultimate adventure pack.
The closing date for entry is tomorrow Friday 17th March.
Enter here https://redpaddleco.com/blog/create-your-adventure-of-a-lifetime/
The ultimate adventure pack includes:
2 x 12'6" Red Paddle Co Explorer boards and 3 pc paddle
2 x Dry bags (Red Paddle Co)
2 x Cargo Nets (Red Paddle Co)
2 x 4k K Series Pro Action Camera (Muvi)
1 x 360 Degree timelapse device (Muvi)
2 x Headband strap (Muvi)
1 x long monopod (Muvi)
1 x Back Pack mount (Muvi)
1 x Aluminium cookset (Mountain Warehouse)
2 x Self inflating sleeping mats (Mountain Warehouse)
1 x 2 person Weekender tent (Mountain Warehouse)
2 x Microfibre towels (Mountain Warehouse)
2 x Sleeping bags (Mountain Warehouse)
2 x Vacuum Flask with Cup (Trekmates)
2 x Waterproof Poncho (Trekmates)
2 x Portable Sun visors (Trekmates)
2 x 6 in 1 Cutlery Sets (Trekmates)
1 x Go System Cooking stove (Trekmates)
2 x Fatboy Lamzac's the original
2 x Waterproof spot LED headlamps (Black Diamond)
2 x Waistbelt PFD (Palm Equipment)