Last year Rab brought out its Skyline range, primarily aimed at mountain runners, but also hikers who want lightweight kit that really performs. 
As you'd expect, people have used the range over the past year, giving their feedback, and now the SS22 Skyline range builds on the brand's offering. 
The main aim is to use ultralight materials that still give awesome weather protection, with each item having details that are focused for running.
Phantom waterproofs redesigned
Two key pieces from last year are the Phantom Pull-On top and Phantom Pants. Both are completely updated for SS22 and are now also available in a women's version. We're talking about a set of waterproofs that weigh just 149g combined and can be rolled up into a ball the size of an apple. They're made from Pertex® Shield 2.5-Layer and will redefine what packable waterproofs can be. Rab says it is: "The ultimate mountain running waterproof shell that feels like a windproof, can be worn all day in the wind and rain and can pack down to nothing."
The Phantom Pants are designed to be easily put on and off thanks to lower leg gussets in each leg that have a snap fastener. The knee area is designed so there's unrestricted movement whilst running and there's also a slight stretch to the fabric too.
A brand new waterproof jacket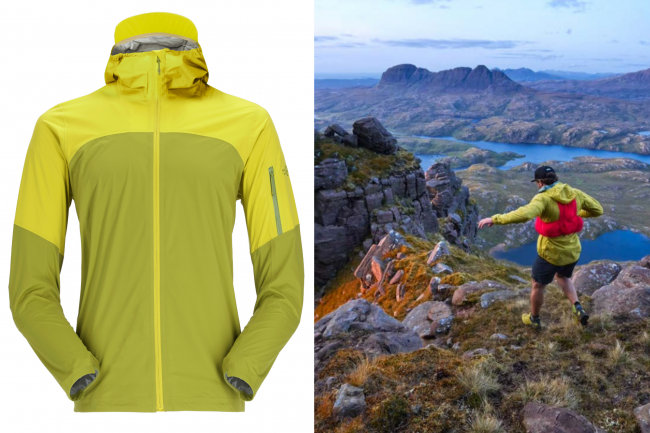 Brand new for SS22 is the Kinetic Ultra Jacket that Rab says is a 'put-on and keep-on' layer for mountain runners. It's uses Rab's own Proflex 3L membrane that has a natural elasticity. The Proflex membrane is laminated between two layers of recycled knit polyester. The result is a soft and flexible 3-layer waterproof that's quiet and comfortable to run in.
As you'll see from the photos the Kinetic Ultra has a body contouring fit, making it easier to run in compared to standard waterproofs. There's a close-fitting hood with a 'cap style' peak designed for weather protection without limiting vision. Extended cuffs reduce heat loss through the back of the hands. This looks like the kind of jacket you could also wear for hiking or cycling too and I look forward to trying one out.
Windveil tops return
The Windveil is a lightweight and technical wind breaker with additional stretch so you can quickly whip it over even if you have a running pack on. It's a clever design, made from Pertex Quantum Air. It also has areas of Motiv fabric over hot-spots so you won't overheat. The centre zip runs down far so you can vent and get access to shoulder straps. That deep zip also means you can whip the top off on the run and wrap the jacket around your waist, minimising the time you spend stopping to faff.
Skyline shirts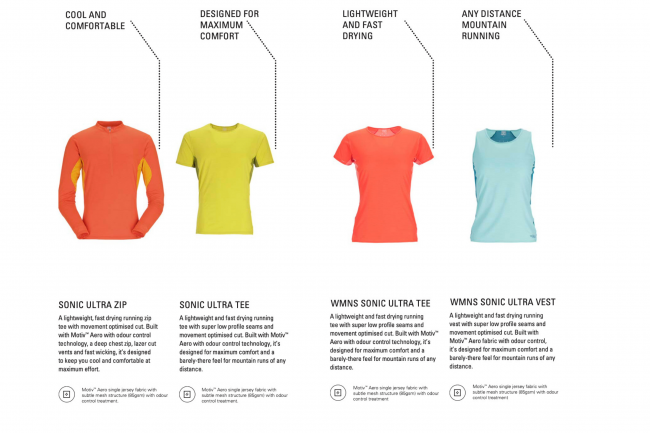 Skyline legwear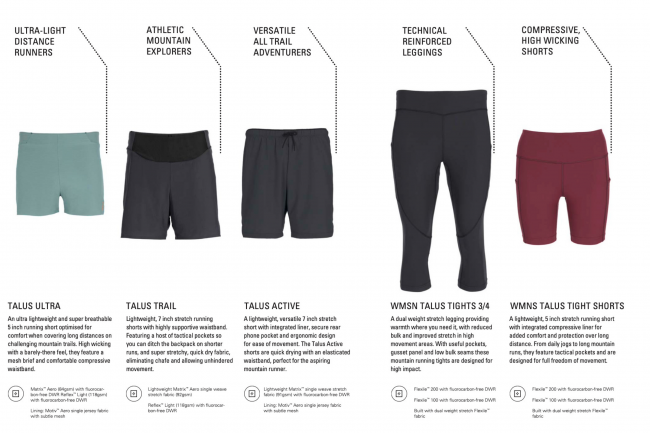 Items will be available in March 2022. See the existing Rab Skyline range here at www.rab.equipment/uk/ 
Photos by Ian Corless.