THE Southampton Boat Show takes on a festival-like atmosphere.
If you decide to go, as well as being able to meet and talk to like-minded adventurers and commenting on the new boats and kit, there is also live music and bustling bars to socialise in.
The show takes place from Friday 12 September until Sunday 21 September 2014 in Mayflower Park, Southampton. Opening hours are from 10am to 6:30pm except on Sunday 21, when it's 10am – 6pm.
Visitors can access the Arena area of the Show from 9:30am. Access across the bridge to the Holiday Inn is open from 10am.
For the first time in the history of the Show, visitors will be able to go on the PSP Southampton Boat Show Eye which whisks you up more than 100 feet off the ground for a 360 degree view of the Show and surrounding Southampton area.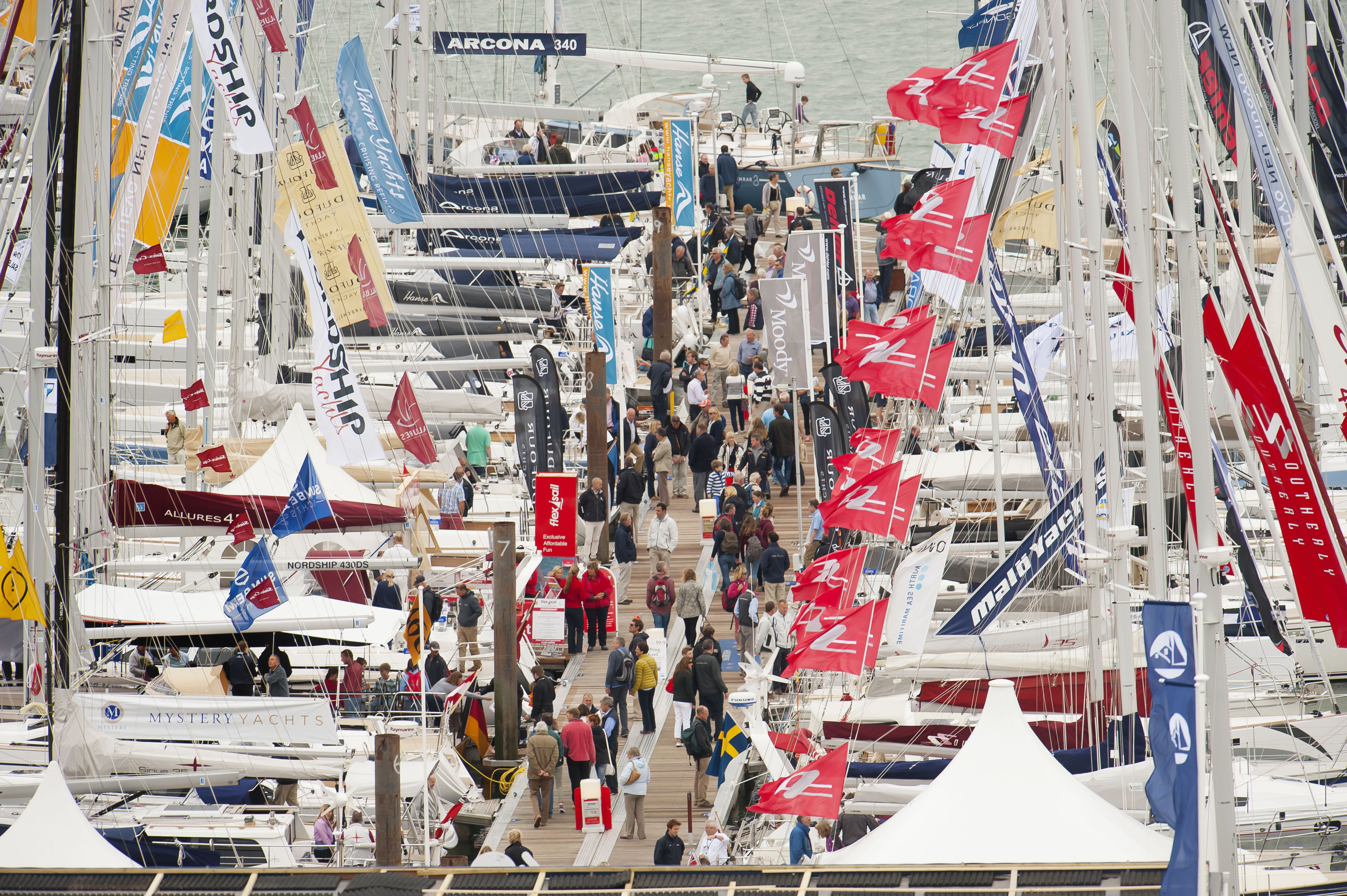 Those wanting to get into sailing but don't know where to start can learn some boating basics with the RYA Active Marina classes while more experienced mariners can have a trip on a 72ft racing yacht in the Challenge 72 Round The World Experience.
There's also the chance to try out some dinghy sailing and stand up paddleboarding.
If you're already in to your adventure sailing then be sure to seek out and look at the following yachts that we think are ideal for cruising in: the Varianta 37; the Xc 35; the the Hallberg-Rassy 310; the Dehler 32; the Oyster 45, the Huzar 2; the Sirius 40 DS; the Bavaria Easy 9.7 and the Discovery 55 Mk II.
Murray Ellis, Managing Director of PSP Southampton Boat Show says: "We're very excited about this year's PSP Southampton Boat Show, a perfect event for everyone passionate about the outdoors and what it has to offer.  We hope to inspire visitors to try out something new for the day, whether that is on the water or even in the air! The mix of shopping, attractions, marine activities and boats will create a vibrant and exciting atmosphere for the whole family to enjoy.
Tickets to the PSP Southampton Boat Show start from £15 per adult with concessions available for over-60s, disabled visitors and groups of 10 people or more. Two children under the age of 15 go free with each paying adult.
Advanced tickets can be purchased from www.southamptonboatshow.com