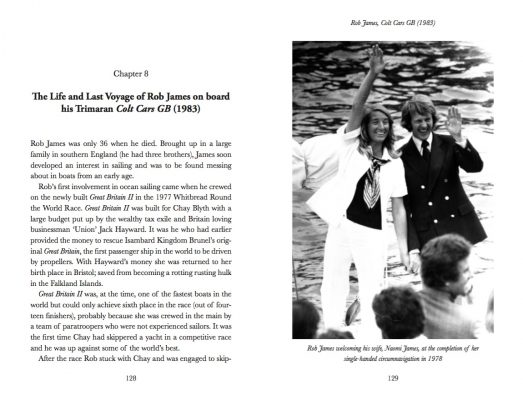 Last Voyages is a collection of original, moving and personal accounts of the lives and tragic final voyages of some remarkable and well-known yachtsmen.
Many of the sailors mentioned in the book are friends of or known to the author, Nicholas Gray and the book is peppered with photos of the sailors and their yachts.
Rob James Nicholas himself worked in merchant banking, as a solicitor and in the petroleum industry, but away from work he has sailed all his life and owned 14 boats. He raced trimarans short-handed and has competed in the Round Britain & Ireland and Azores and Back races, winning his class in both. He competed against many of the sailors mentioned in the book.
As well as describing the tragedy of some of the sailors' last voyages, Nicholas also touches on their hope, achievement and courageous spirit. The book will help us understand who helped  shape sailing's history as well as honouring their lives and accomplishments.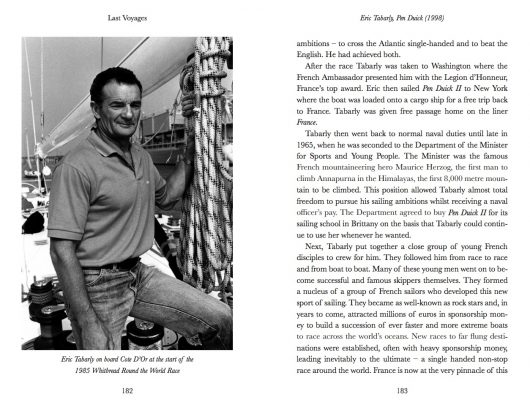 Included in the book are world-renowned racers, like Eric Tabarly and Rob James. Then there's highly experienced cruisers and adventurers like Peter Tangvald and Bill Tilman. Other famous and some less well-known sailors are mentioned too.
The book starts with the sad loss of Frank Davison and Reliance in 1949 and concludes with the amazing last voyage of Philip Walwyn in 2015 who crossed the Atlantic single-handed in his 12-Metre yacht Kate.
There's also chapter that focuses on Donald Crowhurst, a notorious sailor, and his ill-prepared and fatal attempt at competing in the single-handed non-stop round the world Sunday Times Golden Globe Race of 1968-9. A film based on Donald Crowhurst, called The Mercy, starring Colin Firth and Rachel Weisz, is due for release in cinemas soon and the Last Voyages book is due to go on sale at the same time.
Last Voyages will be available to buy from all good bookshops, websites, chandleries and direct from www.fernhurstbooks.com.