While rules in England have allowed people to get back out in to the hills, that's not been the case in Scotland. 
But it's looking likely that Scotland's wild spaces will be accessible on Wednesday July 15th and the Nevis Range resort, 7 miles north of Fort William, is looking forward to re-opening – and will very much need the support of the outdoor community.
We thought it'd be nice to take a look at what's on offer there and tempt you to make a visit!
The full name of the resort is the 'Nevis Range Mountain Experience' and at it's heart is a year-round mountain gondola that whisks people back and forth to the Snowgoose restaurant & bar at the top station.
But the resort also has the following:
Winter snowsports area with equipment hire and Snowsports School.
All year-round mountain biking with 48km of cross-country mountain biking as well as a downhill mountain bike trails with gondola access.  Home to a round of the Mountain Bike World Cup
Self-service Snowgoose restaurant & bar (gondola top station) and Pinemarten café bar (gondola base station) serving locally served produce prepared on site.
Mountain walks to scenic viewpoints
Forest walks
Gift shop
The Nevis Range Mountain Gondola, unique in Britain, was originally constructed to transport skiers and snowboarders to the slopes. Today, the gondola whisks some 200,000 visitors each year to 650m where they can eat at the Snowgoose restaurant, enjoy a drink at the bar, walk out to the mountain viewpoints, or simply enjoy the stunning highland scenery. The gondola is also widely used by hillwalkers, climbers, paraglider pilots and hang gliders on their journey to the clouds.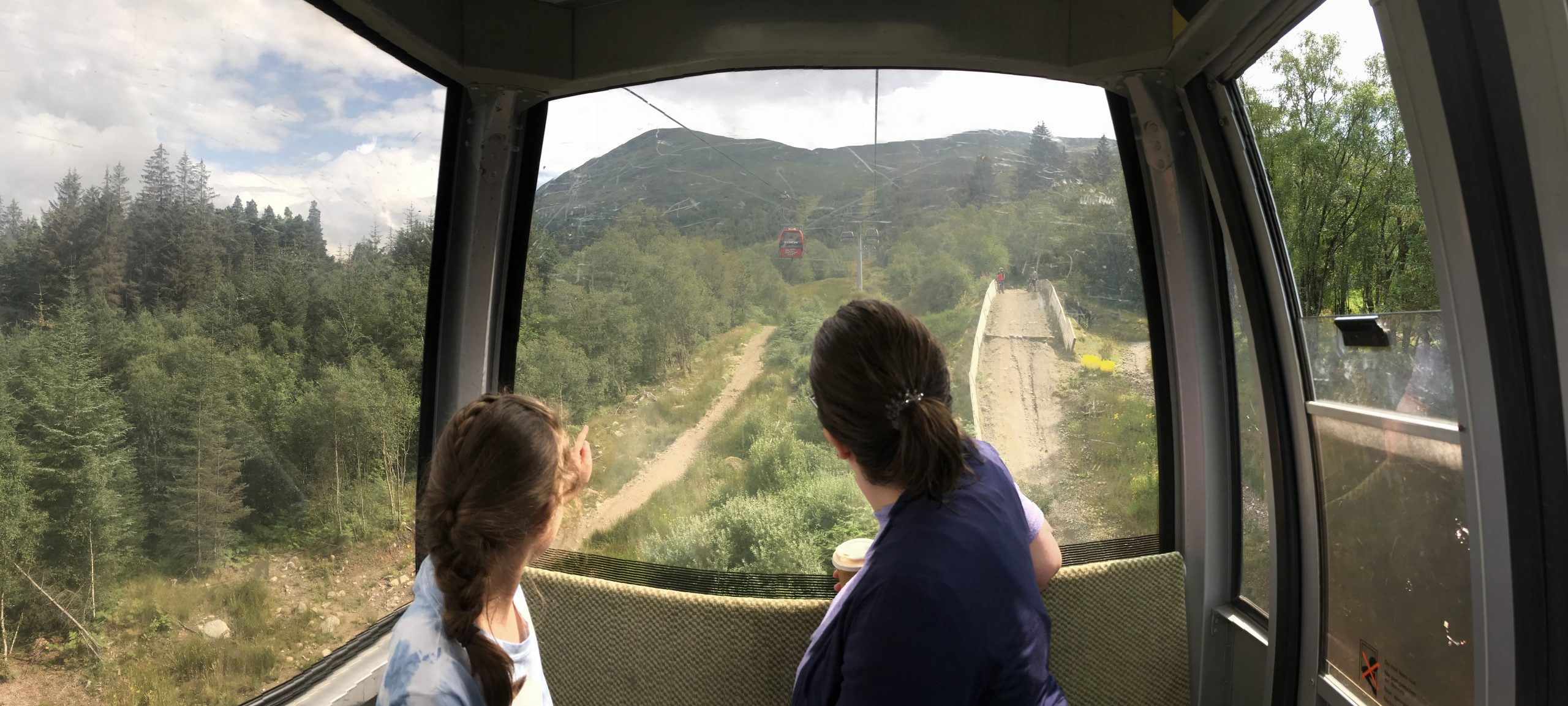 Nevis Range has significantly diversified, creating a world-class downhill mountain bike track together with a series of world-renowned cross-country mountain bike trails in the Leanachan Forest. As a result the venue has hosted UK and international mountain bike events including several award-winning rounds of the UCI Mountain Bike World Cup since 2002 and a UCI Mountain Bike World Championships in 2007.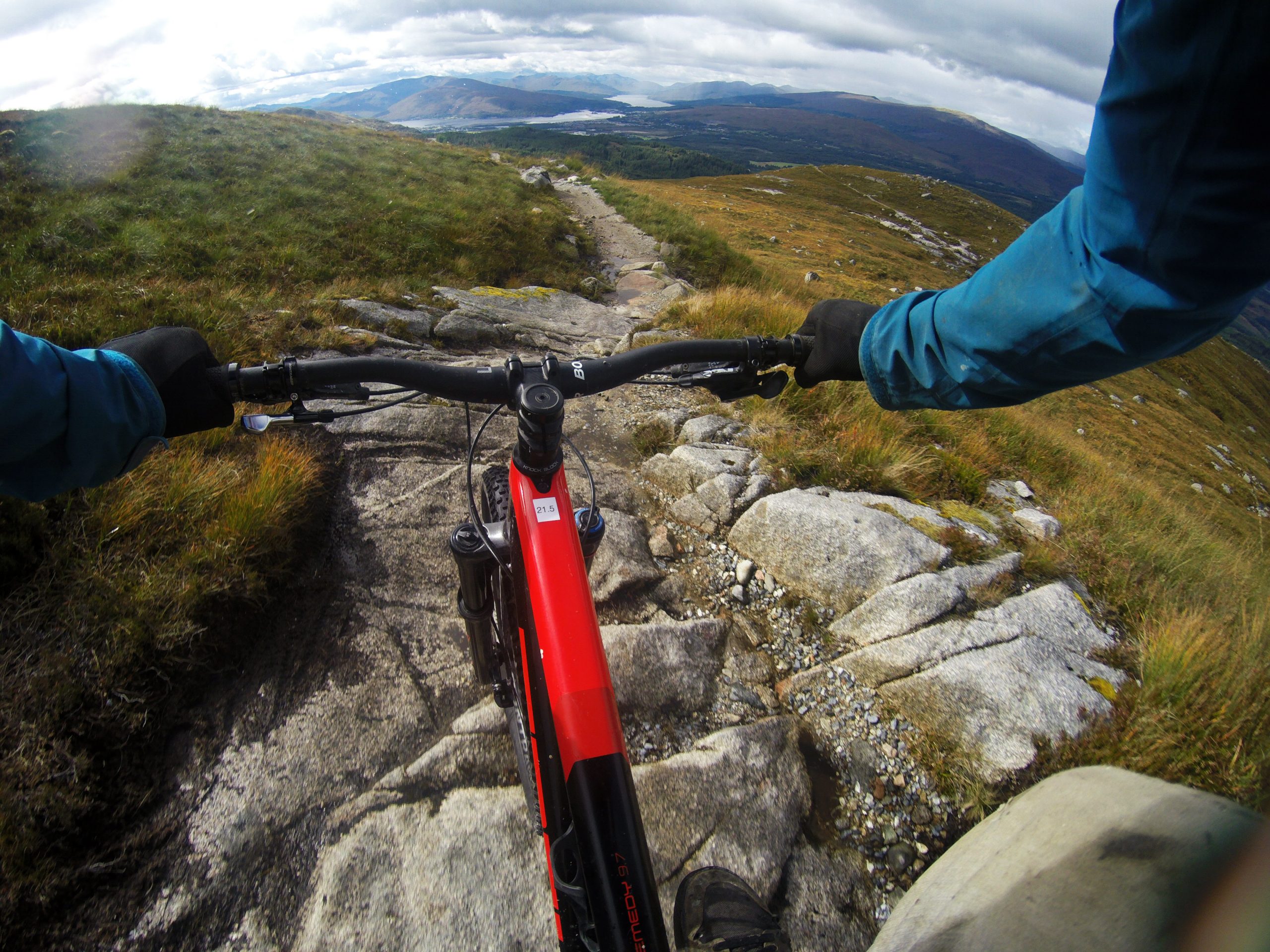 The ski area lies between the top of the gondola and the summit of Aonach Mor which, being the highest ski area in Scotland, has a good record for snow conditions running late into the season. It offers a variety of terrain from gentle beginner slopes by the top gondola station to advanced off piste runs on the Back Corries. A Braveheart Chairlift in going in to the Back Corries expanded the skiable area considerably, providing intermediate and experienced skiers/boarders with an off-piste expanse, unrivalled anywhere else in Scotland.
When it comes to ski and snowboard lessons, friendly and filly qualified ski and snowboard instructors from The Nevis Range Snowsports School offer all standards of skiers and boarders the best learning experience possible.  The school also offers specialist lessons when conditions permit in bumps, off piste and back country skills, as well as use of the freestyle terrain park. For information on ski and snowboard lessons go to https://www.nevisrange.co.uk/ski-board/ski-and-snowboard-lessons/.
Covid safety measures put in place
Staff at the resort have been working to put new safety measures in place, including thermal screening, increased cleaning procedures and, of course, social distancing.
Both foot passengers and cyclists using the Mountain Gondola will be asked to wear face coverings when it opens.
Chris O'Brien, Chief Executive at Nevis Range, said: "We have been working closely with the Scottish Government since the start of the lockdown, with advance notice of a re-opening date a top priority for us.  We are understandably extremely pleased to be able to announce that Scottish Tourism Businesses will be able to reopen on 15 July. We have also been led to believe that the new guidance for Phase Three will specifically mention Gondola's and Chairlifts when it is published.
 "However, I would stress that this official date is provisional and could change if there are any flare ups with the virus.  As soon as Nevis Range is able to confirm an opening date, we'll get that out over all of our social media platforms.
 "Whilst an opening date is very good news, all of the challenges that we face will remain the same. The initial phase means we can open;  the two metre social distancing rules will remain in place; eating in our restaurants will be  possible but the two metre social distancing rules must be observed; and Mountain Gondola travel will be in singles or for groups of two or more  that have travelled to Nevis Range together and customers will be asked to wear face coverings."
 "When we do open, due to the nature of the financial crisis that we find ourselves in, we will be operating on a Wednesday to Sunday basis, making exceptions around bank holidays, and we plan to carry on with this five-day week operation throughout the rest of the summer.
"Over the next few weeks, we will start to advertise Nevis Range products and bookings in conjunction with all of the new measures that the business will be taking to ensure our compliance with current guidelines.
Analysis of Nevis Range's annual customer data suggests the centre attracts around 75% of its annual visitors between May and September – Mountain Biking, including The UK round of the UCI Mountain Bike World Cup, Tree Adventure, Coaches, Foreign Travel and UK Domestic Travel.  However, in 2020 the overwhelming majority of this market has been unavailable due to the nature of the coronavirus restrictions.
The Covid-19 Lockdown also came at the worst time for Scottish Snowsports enthusiasts who would have had some of the best spring conditions in years at Nevis Range. With a good amount of snow falling in March the centre had more than enough coverage to offer Snowsports activities well into May.
Chris O'Brien added: "Very sadly there will be some redundancies at Nevis Range as we try to return to a sound financial footing in order to keep delivering quality outdoor activities and events for all of our customers all year round.
"Despite all of the challenges and tough decisions we are having to make as a direct result of the Covid-19 pandemic, there is still a mood of cautious optimism amongst the team. Whilst many of our projects have been cancelled due to funding pressures and a catastrophic loss of revenue, we are continuing with our Blue Bike Track, a new blue graded, uplift accessible, trail and hope to have that open in May 2021."
"As lockdown restrictions have eased, the company's Trail Building team have been able to get back to work on this exciting new project which will be a massively attractive new addition to the resort's extensive network of mountain bike trails. The cross-country trail will allow less confident riders to head higher up Aonach Mor and enjoy views as far as the Isle of Skye."
With staff furloughed, normal mountain maintenance at Nevis Range did not take place this spring. The company have now planned two volunteer days to get the mountain ready to fully reopen. One will focus on the clean-up of the upper mountain after the snowsports season, whilst the other will work towards the reopening of the two existing uplift accessible mountain bike trails, Top Chief and the world-famous Nevis Range Downhill Track. The volunteer days are aimed at snowsports and mountain biking enthusiasts in the local community. Dates for these events will be announced as soon as possible. Anyone who is interested in getting involved is encouraged to get in touch with the Nevis Range team.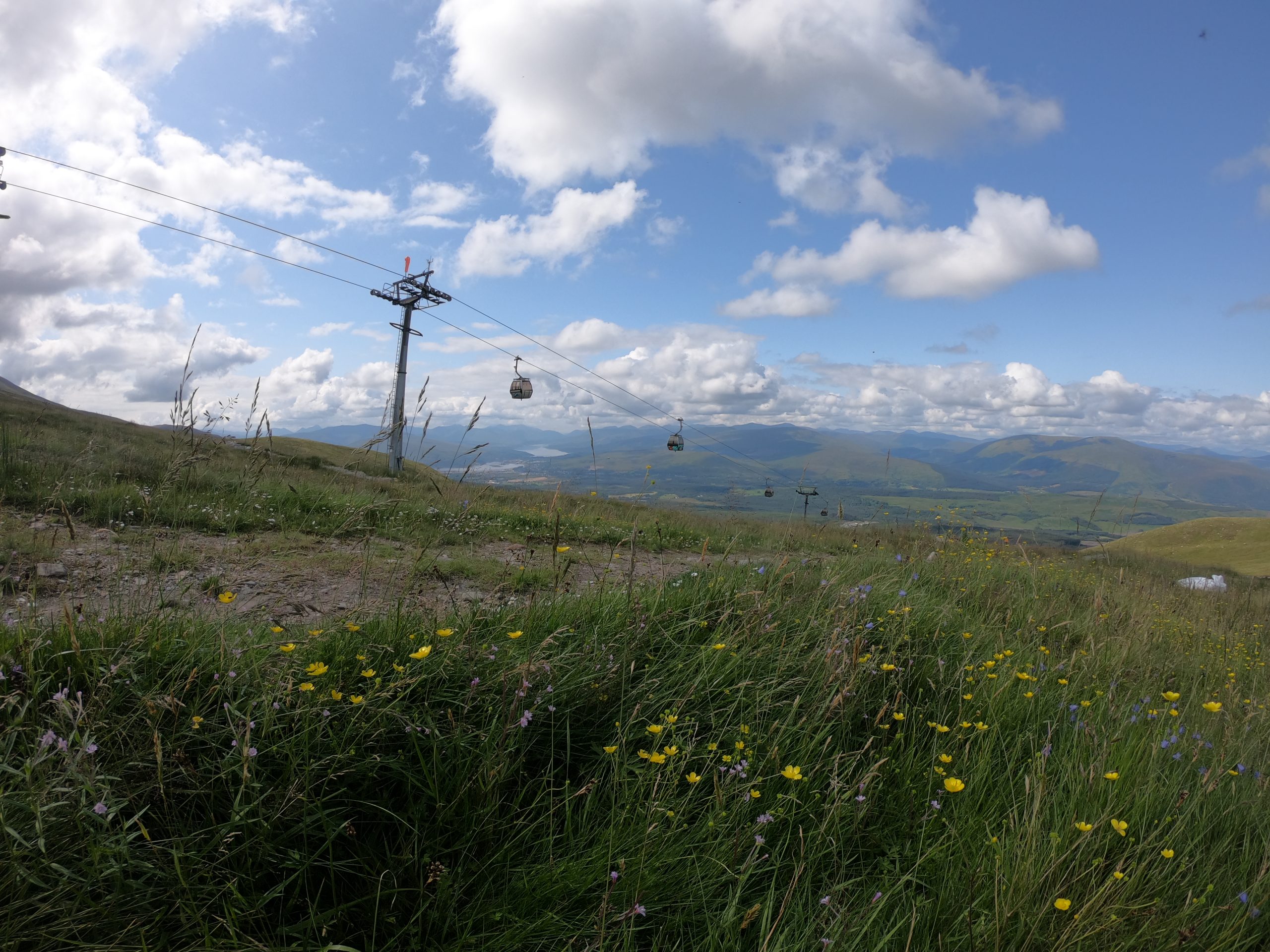 Chris O'Brien commented on the fantastic support Nevis Range has received from the local community for the volunteer days: "I am incredibly grateful to our fantastic community for all the support they have pledged to Nevis Range for our volunteer days, especially at a time that has been so challenging for the whole area. With their help we'll rise above the difficulties that Covid-19 has presented and return to trading as quickly as possible."