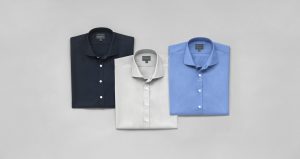 Hardvark has already made a name for itself in the adventure world with its apparel, supplying the likes of James Bond actors and prominent adventurers, such as former-SAS soldier, Chris Ryan and explorers like Sir Robin Hanbury Tenison.
This week the brand launched a new addition to its range, a crease-resistant and anti-bacterial shirt called the 'Everyday Shirt', the idea being you can take one or two of these shirts on your travels and they'll get you through with very little worry about them stinking or creasing so much you can't wear them.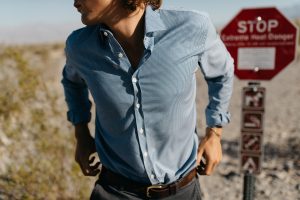 Founder JJ Symons says: "The shirt has been through 18-months of development and was tested in the hottest place on Earth, Death Valley. It can be worn in extreme conditions, for days on end, and stay crisp, clean and odour-free. Hardvark merino wool clothing is vastly superior to cotton and protects you from the elements, keeping you looking sharp and feeling comfortable, all day, every day."
JJ adds that they only use the very best S120s merino wool (the merino fibres resist creases and odour-causing bacteria), pearl buttons and removable collar stays, making for a travel shirt like no other. Each one is crafted responsibly in Italy to the highest possible standards, making this a real treat to gift someone (or yourself).