If you're in the market for a new pair of trail running shoes then you should take a look at the all-new La Sportiva Cyklon.
The men's version goes on sale in May, while women will have to wait until September. 
It's a trail running shoe for medium-to-long distances and the big thing you'll notice is the dial that you twist to tighten the laces instead of tying them up. This is called a BOA Fit System and something you may have seen before.
The Cyklon name is clever too; a play on the word cyclone, which, in weather terms, is the name given to a twisting mass of air around low pressure, nicely linking it to the dial that you twist.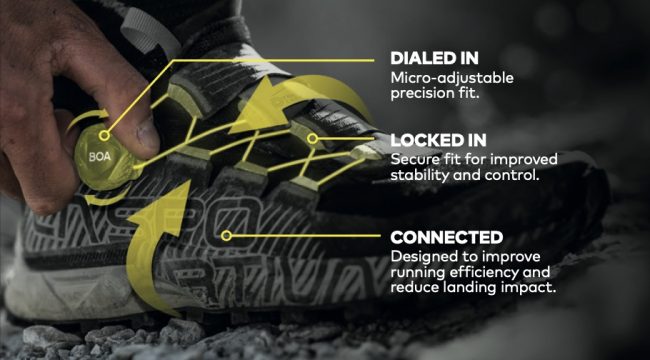 BOA and La Sportiva first teamed up in 2015 and made a high altitude mountaineering boot called the G2 SM, then in 2020 they jointly developed a very light vertical trail running shoe called the La Sportiva VK BOA and now the all-new Cyklon completes La Sportiva's BOA-powered product collection with a mid to long trail running shoe. 
You'll notice on the top of the shoe it says 'Dynamic Cage' and it's this particular part that has had the development work to make the lace tighten up evenly (La Sportiva has even trademarked the name Dynamic Cage). It's made of three panels that redirect the lace tension around the mid-foot, ensuring the foot stays supported.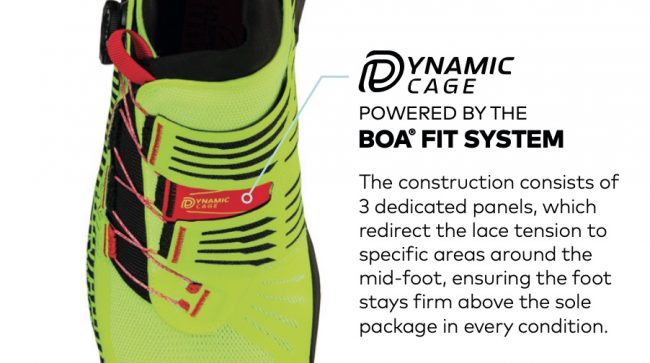 Jonathan Wyatt, Mountain Running Product Specialist at La Sportiva, who appears in the video below, explains: "BOA and La Sportiva worked together to develop the Dynamic Cage for the Cyklon and the result is a precise fit, very good foothold and very comfortable trail shoe for difficult and rough terrain."
One of the top brains at BOA Technology is Daniel Feeney, who has a PhD and is the Manager of Biomechanics Research. He says they leveraged their findings from an Agility and Speed validation study, when they were initially coming up with the concept for the Cyklon.
He adds: "We worked with La Sportiva to ensure the Cyklon provided revolutionary fit and performance. Together we created the Dynamic Cage, powered by the BOA Fit System, to meaningfully improve endurance and agility."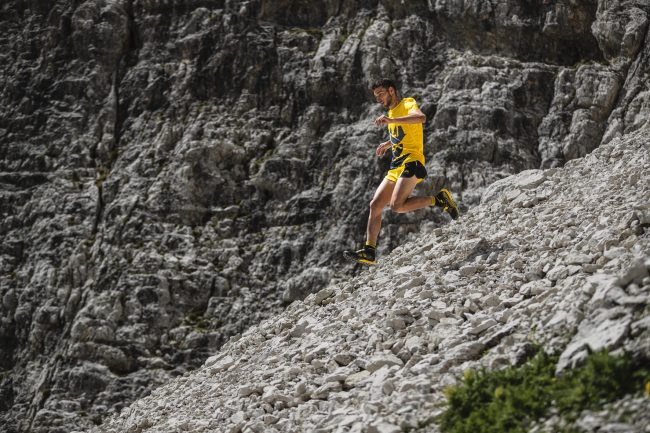 And BOA's Commercial Manager Michael Kabicher, who is a talented trail runner himself, says that La Sportiva was very open to be creative with possible BOA configurations. "The overlap construction and the dial mounted on the side gave us great results. The BOA® Fit System configuration connects the foot better with the bottom plate for improved endurance. So, you can go further, faster, and stronger." 
Other important features include a double-density EVA midsole with stabilizer insert, a protective TPU toecap and tread made from ultra-grippy La Sportiva FriXion™ White compound. You can also add in AT Grip Spike nails for running on icy ground.
You can watch a development video below:
See more at www.lasportiva.com