Here's a new collaboration between Pacsafe and Quiksilver.
They've joined forces to offer two Pacsafe X Quiksilver packs; one is a 25L Backpack and one is a 40L Carry-on Pack, both of which blend the things that boardriders want along with with anti-theft technology.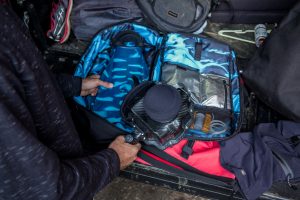 Turns out that Pacsafe's VP of Marketing Simon MacGregor is a surfer and boarder and knows what it's like to cart everything you own on your back through some exciting, but pretty sketchy places. He adds: "Having a little bit of added security in the way of lockable zips, or bag straps you can loop around an anchor point, makes a huge difference when you're wanting to focus on the ride in front of you, instead of worrying about your gear."
The 25L backpack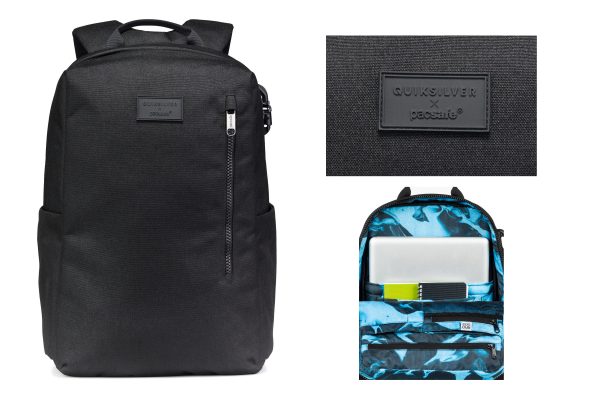 The 40L carry-on pack has a removable dry pack to help separate your things and has heavy tarpaulin pockets for wax and fins.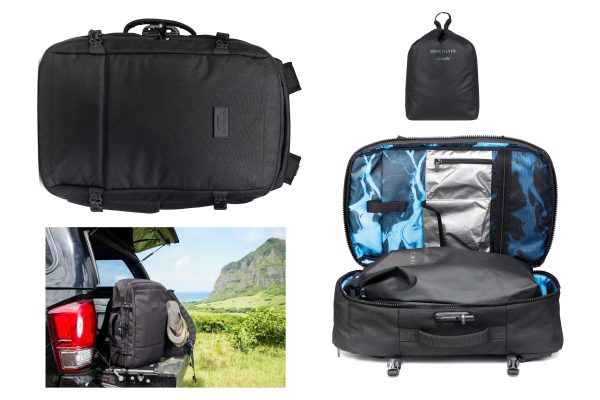 Ronnie Reyes, Quiksilver's Global Head of Design said: "It's great to share that constant pursuit for adventure that unites generations of explorers and boardriders. The Quiksilver x Pacsafe capsule perfectly reflects our ambition to provide the best performance product covering your back when things get heavy, while breathing our original heritage and culture."
The Quiksilver X Pacsafe 25L Backpack is £119.95
The Quiksilver X Pacsafe 40L Carry-on Pack is £149.95
Both can be bought via the Pacsafe website here.