Polaris changed the off-road ATV market when it launched the RZR 800 (RZR pronounced as razor) some 10 years ago.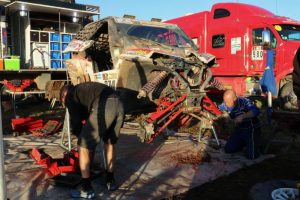 And in that time the RZR has evolved year-on-year, becoming THE off-road vehicle of choice for leisure and racing.
In January an official Polaris factory team, called Xtreme Plus, is entering a hugely experienced team fielding five specially prepared RZR XP 1000s and RZR XP Turbo ATVs. You just have to look at these machines to see that they mean business!
There are five driver and co-driver pairings, made up of five different nationalities, many of them having had their first taste of the Dakar last year.
Here's who racing:
Race number #361 – Patrice Garrouste (France) and Steven Grenier (Switzerland)
Race number #378 – José Jorge De Barros Sawaya (Brazil) and Marcelo Duarte Haseyama (Brazil)
Race number #387 – Claude Fournier (France) and Hervé Lavergne (France)
Race number #388 – Anibal Aliaga (Peru) and Juan Pedro Cilloniz (Peru)
Race number #396 – José Luis Peña (Spain) and Rafael Tornabell (Spain)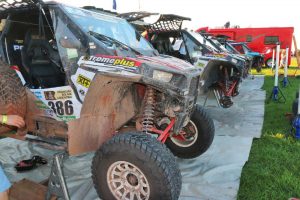 Xtreme Plus Team Principal Marco Piana said they went to the Dakar last year with a  strong line-up and they lan to do the same. "We have spent a long time preparing for this and with the performance and reliability of Polaris, our aim is simple, to defend our title," he says.
Last year 45-year-old, Leandro Torres, along with his co-driver Lourival Roldan crossed the finish line in their factory Xtremeplus Polaris RZR1000XT machine with an impressive 4hr 42min advantage ahead of their competition. All of the other rival manufacturer teams had retired before the mid-point rest day! All five Polaris ATVs took all five finishing positions and the podium .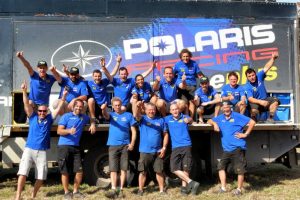 There is a strong team of mechanics headed up by chief mechanic, Manu Jaillot and his team: Adrianao Peirera, Renzo Fortichiari, Paco Fernandez, Alexis Bourcet, Christophe Chavot, Alexis Herrmann, Guillaume Verne and Delmastro Giacco Renato.
Ana Figueroa is in charge of logistic organisation and communication and Cedric, Gilles and Cyril are driving the support trucks.
Follow the team on their website.