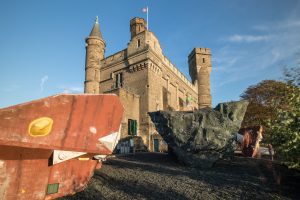 The North Face is currently running a global "Walls Are Meant For Climbing" campaign.
The aim is to make climbing more accessible and inclusive and encourage us to get to our local climbing centre more frequently.
To do this The North Face is partnering with gyms and walls worldwide to make 19th August 2017 a global day of climbing.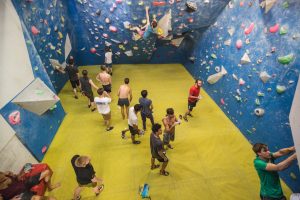 Tom Herbst, global vice president of Marketing at The North Face. "We see walls as a place to unite our communities through the sport of climbing – a sport that requires trust and partnership. Our climbing community is truly global and we believe that communities are stronger when inclusive. Our intent is to inspire others to think more hopefully about the type of community we all want to work and play in."
In Europe, The North Face will open the doors to the best climbing centre in London – The Castle, Stoke Newington – with free access throughout the day. Visitors will be able to climb alongside a true inspirational hero, Alex Honnold – one of the world's greatest climbers and recent record breakers following the world's first free solo climb of El Capitan in Yosemite.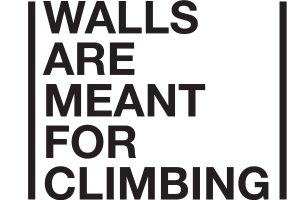 Alex will be joined by fellow world class athletes Hansjörg Auer and Jacopo Larcher to host sessions, which are open to all abilities and ages from 09.00-19.00hrs.
Bookings are now open on the Walls Are Meant For Climbing event page at: www.facebook.com/thenorthface.
TNF will continue to encourage people to climb through its Never Stop community groups, who will be providing regular complimentary sessions in over 10 European cities.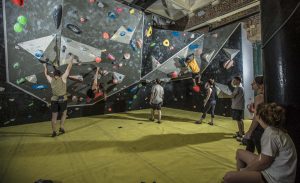 A limited edition t-shirt will also be available from www.thenorthface.com, and at the brand's flagship UK store at 290 Regent Street.
The North Face has a long history of supporting the climbing community through sponsorship of athletes including Alex Honnold, James Pearson and Ashima Shiraishi, and through the support of non-profit organizations like USA Climbing, the Trust for Public Land, Paradox Sports, the Access Fund and the American Alpine Club that focus on access, conservation and education.
For more information on "Walls Are Meant For Climbing" visit http://www.thenorthface.com/walls
#ClimbWalls