Electric bicycles have an interesting offer when it comes to adventuring and one guy who's showing what can be achieved is Chris Ramsey.
He already holds a Guinness World Record for being the first to ride an electric vehicle the entire length of the 10,000 mile Mongol Rally and he now shares his EV experiences on social media via his @pluginadventure handle.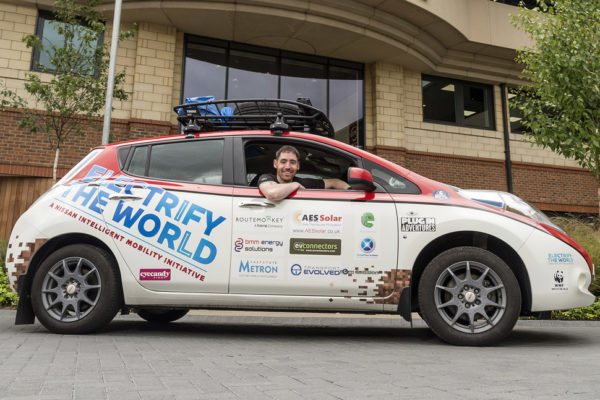 Last year he then broke the Guinness World Record for the furthest distance traveled on an e-bike in a 12-hour period. Riding a Volt Pulse, he covered 180.75 miles at the Grampian Transport Museum in Alford, Aberdeenshire. The record was previously set in November 2016 by Prasad Erande in Maharashtra, India, at 110.60 miles.
Last Friday he arrived at Silverstone circuit on a VOLT Pulse e-bike having pitted himself against an electric Renualt Twizy on a 532-mile race from Aberdeen (called The Sustainable Race).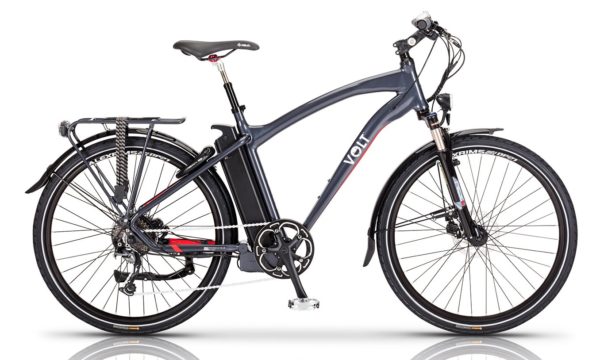 Silverstone was chosen as the final destination as there was an electric vehicle show taking place over the weekend and he'd be there for the duration to show visitors just what can be achieved on an electric bike.
The VOLT Pulse he rode is a hybrid that can also do a bit of light off-road riding, making it ideal to ride on tracks and hard grassy paths. It has a top speed of 15.5mph and can cover a distance of 60 miles on one charge.
Chris stayed neck and neck with the Twizy (driven by James Coates) the entire way. While the Twizy could go faster, it had a slightly smaller range of 50 miles meaning it had to make more charging stops. In the final stages, Chris was able to get ahead of the Twizy (in some pretty bad weather too) and covered the last 40 miles at an average speed of 18mph.
Chris was also helping to raise funds to assist the parents of a six-month-old child Alice so they can stay with her while she's treated for a heart condition in London. To contribute to the #SupportAlice campaign please visit their GoFundMe page.
And if seeing what Chris has achieved has whetted your interest in an e-bike then you can look at the VOLT range here.