Back in 2018 the team at Hydro Flask came up with a 'soft' cooler bag that would keep items cool for up to 36 hours. 
The team demonstrated the prototype at one of the outdoor shows, but people scoffed at the £250 price tag and commented that no one would want to use a soft cooler bag like this…
But along came the pandemic and the lockdowns. We were forced to head outside more and take a picnic because cafes and restaurants were shut. And more of us are starting our own foray in to 'van life'. Not all of us want the cost of a specialist fridge, but a cool bag, well that's an easy and light thing to carry around right?
The Hydro Flask team refined their original design over the past few years and the result is the 'Day Escape soft cooler insulated tote bag' to give it its full name. And fair play to them for sticking to their guns in bringing a product to market that had initially been met with skepticism.
The bag has a hard base so it can stand by itself, but the sides are soft and can expand/retract according to what's inside. It's the perfect size to store in a car footwell (see below).



Across the top is a very clever waterproof zip, giving it the same kind of feel when you zip up a wetsuit. The beauty of this zip is that if the cooler bag does get knocked over, nothing will spill out. Check out Tru-Zip for more details.



It's simple to use, you can either pop in standard fridge packs that you freeze at home, or more simply you can throw in a bag of ice cubes, or even just tip in the ice cubes themselves (which is what I did on a recent camping trip to Aviemore).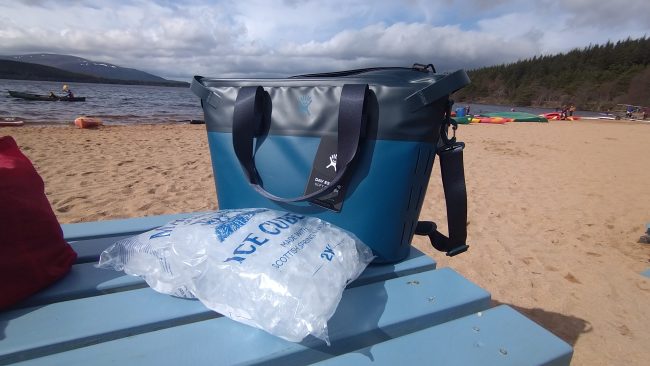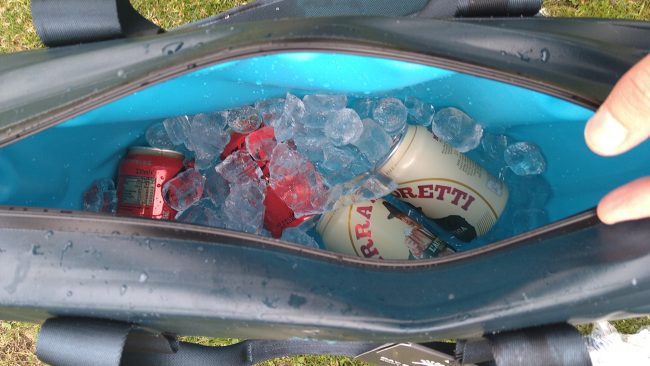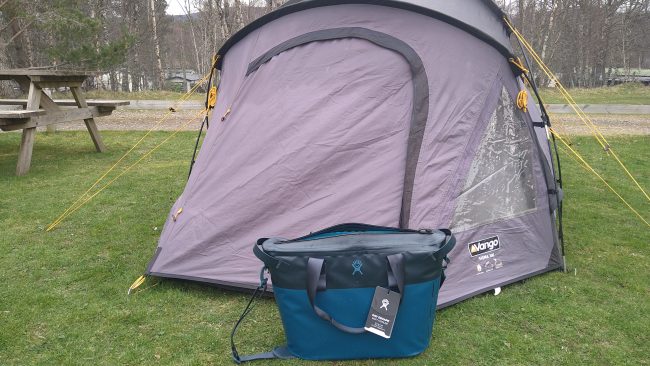 The bag featured here is the 18 litre tote, it comes with a shoulder strap and two carry handles. It also has some other handles at each end allowing two people to share the load or to make it easy to pour things in and out. There's also a larger 26 litre version.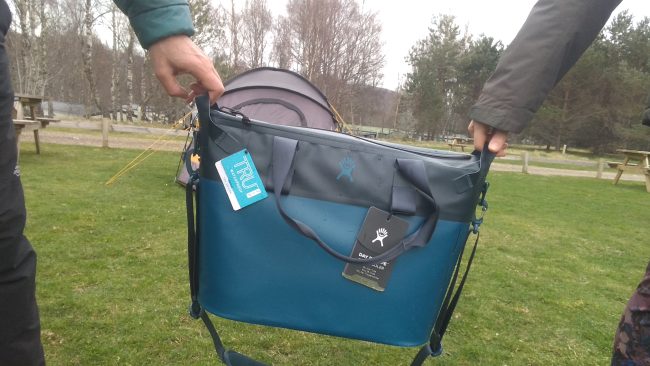 Hydro Flask says it will keep things cool for 36 hours – I can say it most certainly does this and longer. Even by Sunday night there were still cubes of ice floating inside. It was ideal for a weekend of camping in Aviemore over the Easter break.
The 18-litre bag is priced at £139.95 and available here.
You can also get a soft 20 litre rucksack  or a 12 or 20 litre square carry cooler.
See more at https://www.hydroflask.com/uk-en/coolers