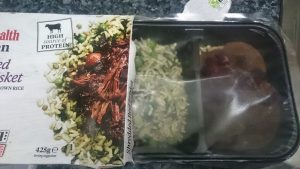 I MUST admit I was a little sceptical about these 'Men's Health' magazine meals.
I thought they might just be an everyday microwaveable meal branded with the Men's Health logo to try and sell them.
How wrong I was. These 'MH Kitchen' meals are the closest I've come to unwrapping a proper home-cooked meal. When you pour them out on your plate they DO actually look like the photo on the front of the packaging.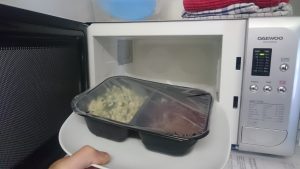 All of the nutrition labels have green or orange for each category and in a rare moment for me, I've loved each flavour combination that's on offer.
Best of all, I've been able to find them easily in the freezer section at ASDA (see bottom photo).
Previously I've been having Sainsbury's' Be good to yourself microwaveable meals that cost £2.50. While these MHKitchen ones are slightly more pricey at £3, you're getting a meal that fills you up, is packed with protein and is by far the most guilt-free microwaveable meal. My freezer is now well stocked up with them.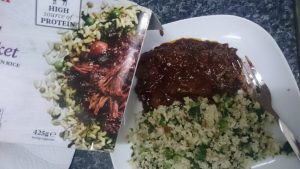 The flavours are listed below. Picture right is the Beef Brisket and Beetroot with Brown Rice.
– Beef and Kale Hotpot with Sweet Potato
– Beef Brisket and Beetroot with Brown Rice
– Chilli Beef and Okra with Wild Rice
– Chicken Tagine and Chickpeas with Bulgur Wheat
– Thai Salmon and Edamame with Whole Wheat Noodles
– Thai Red Chicken Curry with Spinach and Wild Rice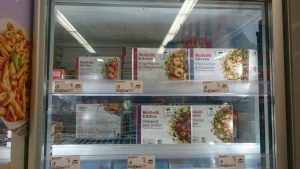 – Chicken Tikka Breast with Aubergine and Lentil Dahl
– Chickpea and Spinach Dahl with Brown Rice
– King Prawn and Pomegranate with Persian Rice