BACK in the day you'd rub on Deep Heat when your muscles ached but now there's LA Muscle workout recovery gel.
The smell of Deep Heat might well haunt those of us who have spent a day hiking and then clambered in a sleeping bag with its scent seeping up from the bag into our nostrils – and in to the rest of the tent.
But here's an alternative. It's a blue-coloured gel from LA Muscle which you rub in after a workout or exercise. It has amino acids in it too which helps your muscles repair more quickly. I like the novelty of the amino acids being absorbed through the skin to help you recover faster.
It came in the post in a brown cardboard box. Inside that was this black fabric bag – and inside this the tube of gel is wrapped up in branded tissue paper and sealed with a foil sticker. When I opened it up it felt like I was unwrapping a Christmas present, like it was a treat to myself.
Comes in this black bag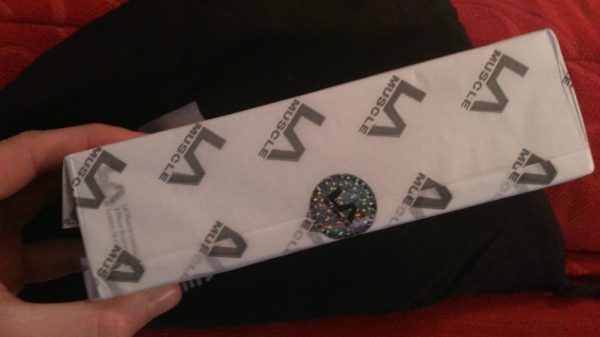 Foil sticker shows authenticity and that it's been hand wrapped!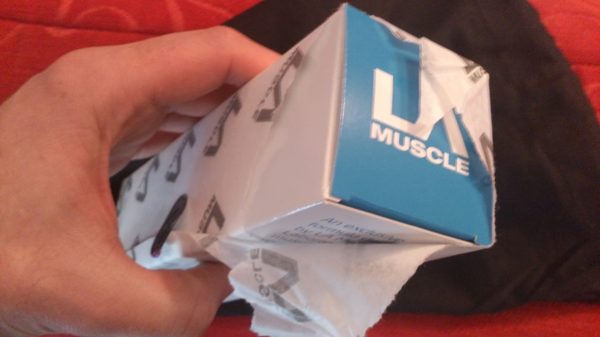 I've been giving the gel a try this week on my abs. My leg, pelvis and arm is currently broken (see below) so I can't run, swim, do heavy weights or any kind of adventuring – but I can do crunches. The only thing it's been six weeks since I've done any, so I was really expecting my abs to hurt like hell the next day.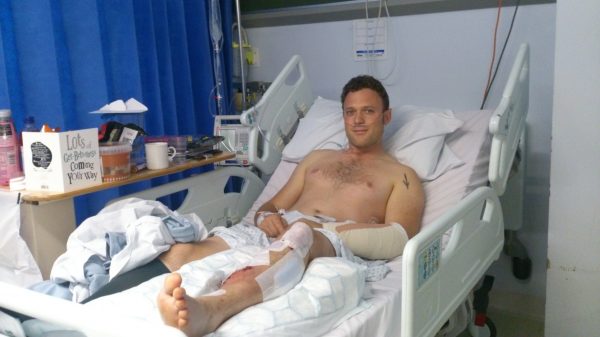 Crunches and ab work is pretty much all I'll be able to do for a while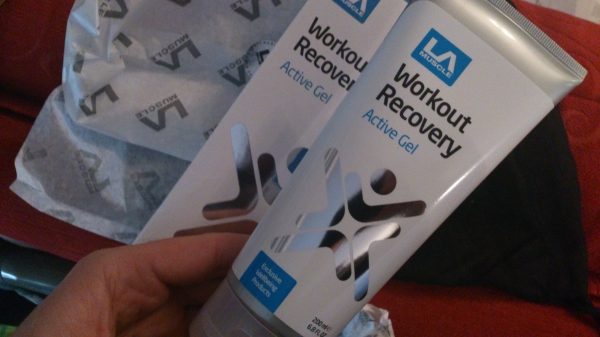 I applied the gel to my abs before my workout. It rubs in very easily and has a pleasanter smell than any other muscle rub I've used before. Sure, you're not going to rub this over yourself before a hot date, but the smell is kind of a plant-meets-medical smell. This is down all the extracts and root oils in the gel such as Arnica flower extract (treats bruising), eucalyptus, Cinnamomum cassia bark extract (cinnamon) – I felt more assured that it actually had time-proven natural extracts in it. It isn't just some manufactured blue goop.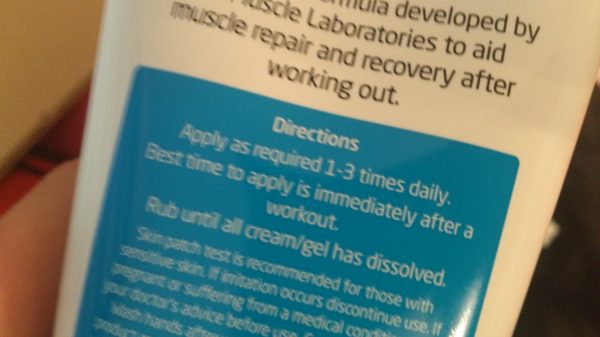 The good news is, it works; I've been exercising my abs on alternate days, sometimes very intensely and after using the gel at bedtime, I've had none of the 4-0-clock-next day muscle ache I usually get. But what I really like is the cooling effect it has when you put it on. And I also like that you can rub this on before a workout and it makes you feel 'more up for it'. When I'm running again I can really see myself massaging this into my legs or into my biceps and chest for a heavy chest session.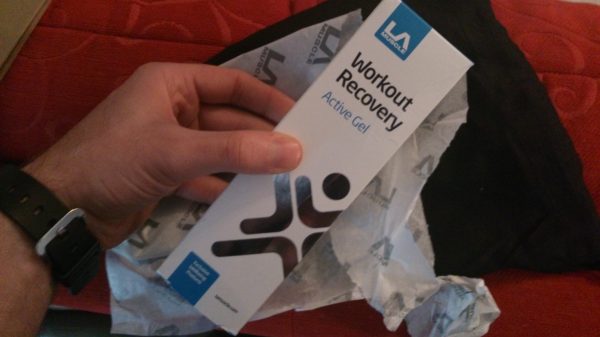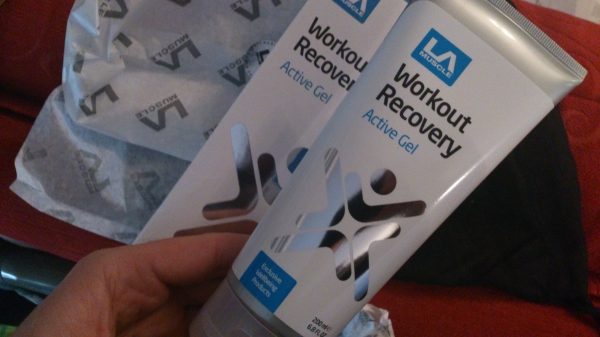 It costs £29.99 a tube, but it's a big 200ml one and there's a deal to buy 3 for £79.00.
VERDICT
"If you're doing weight training properly then you ache the next day – and sometimes the day after that too. Forget reaching for other muscle rubs and try LA Muscle workout recovery gel instead.  It's refreshing, doesn't offend smell-wise and you really can feel it actively working its magic."