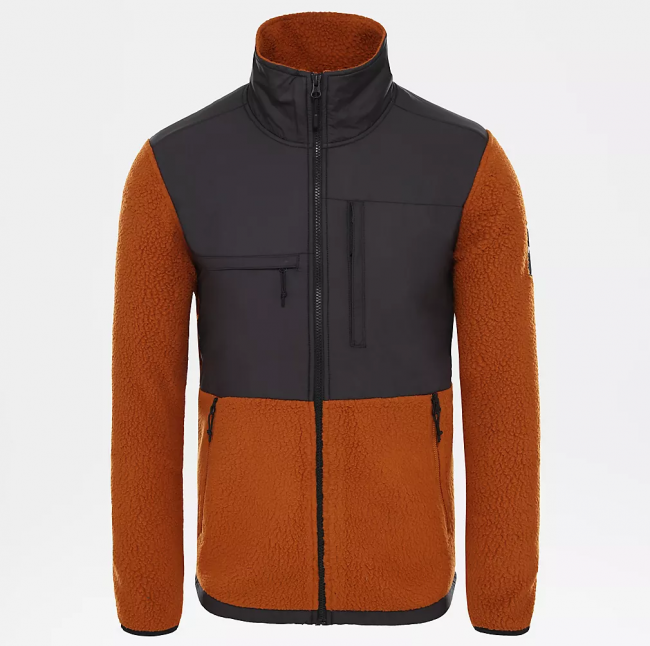 If you are a long-time fan of The North Face then you might already recognise or have owned a Denali fleece jacket.
It was first introduced back in 1992 and was the kind of mid-layer you would wear out on the hill and in the town.
Its key appeal was the fluffy fleece on the outside combined with those reinforced patches on the chest, back and elbows.
Back then it was designed to be worn with the 'Mountain Jacket' which had cleverly placed zips so you could access the chest zip on the Denali fleece and the two hand pockets as well.
It's been some time, but The North Face has finally brought out a new version of the classic, and this time it's made from Repreve (fleece made out of plastic from recycled fizzy pop bottles) and has been given durable water repellent overlay (DWR).
We've been wearing one for the past few weeks (the colour you see here is called Caramel Cafe) and it's been just the job to deal with the relentless stream of storms we've been having so far in 2020. It's worth saying at this point that this version is a 'fashion' focused item. If you want the version that's more hill-focused then you can buy that from here.
It's funny, but having the fluffiness on the outside of the fleece actually makes this feel way more comfortable to wear. On the inside, the smooth fabric sits very nicely against whatever base layer you're wearing and those reinforced areas of different black fabric across the chest, shoulders and elbows make you feel like you're wearing something a bit more substantial than any ordinary fleece and will extend its life. You also get that nice fluffy fleece fabric against your neck for the collar.
There is some stretchy fabric on the cuffs which feel nice against your wrists and there are under pit zips so you can let air get out if you get too warm.
The main front zip is compatible with other garments meaning you can layer up and the elastic 'cinch-cord' in the hem lets you get it tight so cold air can't creep in.
The '333 grams per square metre' of Polartec 300 series fleece does the job to keep you warm. Two hand pockets are great for keeping things like tissues, compass, snack bar etc in. On the chest there is a large square pocket on the right side that has a horizontal zip.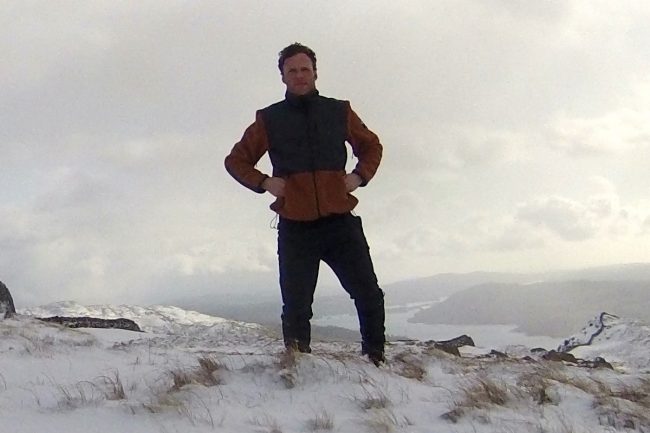 It's available in sizes XXS to XXL and a huge choice of colours. Buy from
here
.