AT Easter we invited another family to come camping with us at Wowo.
They came with us to Pevensey Bay last summer but had a very small tent – and it rained – so we didn't want them to give up on coming camping with us. This time round we helped them out with a Vango Airbeam, it's similar in size to our own Vango Tigris a family of four. It was important that Mum was comfortable because she was pregnant at the time.
Seeing the Airbeam pump up for the first time made us all yelp with excitement. Some of us even climbed in the wheeled-bag it came in.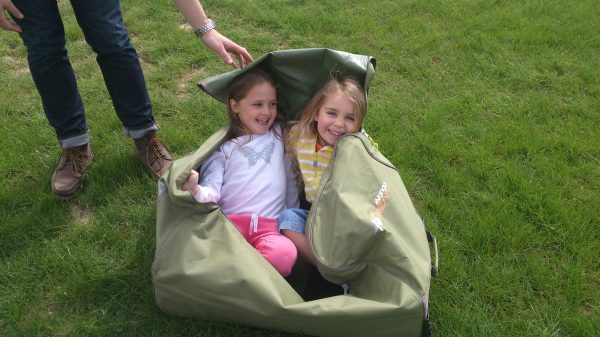 Here's what Jamie had to say: "From the little details, like arriving in a wheeled bag for ease of transportation and the inclusion of a number of small pockets in the interior in which to place wet shoes etc, the Vango Air impressed from the start. But the most striking feature was the ease with which the tent went up.
"My family and I are not experienced campers by any stretch of the imagination, and the thought of erecting a family tent is usually enough for me to develop a cold sweat, but putting up the Vango Air was laughably easy. The air pump was quick to connect and easy to use. The white plugs into which it was to be inserted were easy to find. Within 10 minutes of parking up at our pitch, we had an enormous family tent up and ready to go.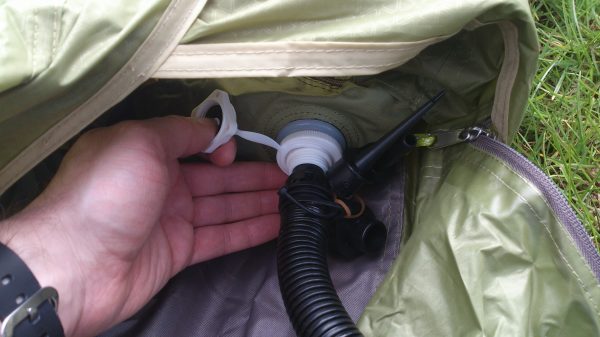 "I had initially worried that the tent would lose inflation and need to be topped up after a few days, but our holiday was for three days and three nights and we didn't need to add any air to it once.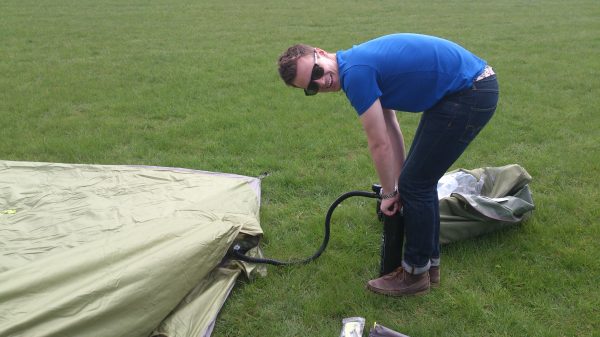 "The tent was a little harder to put down and pack up, but only slightly. This is because, in order to flatten it and fold it up, you need to ensure that all of the air is out of the beams. A very small point though. All in all, the Vango Spectrum 600 AirBeam was a fantastic family tent."