AHH, there's nothing quite like making fresh tracks on the first lift up of the day.
More often than not, lifts start running early to make sure they're working ok and in some cases, allowing the ski instructors to have the mountain all to themselves for a morning warm-up before it opens to the public. When this happens, you can't help but feel a little jealous when these guys and gals get the first taster of the day's runs.
If you've not skied fresh tracks before then maybe you want to take a look at Nissan's latest offer. Skiers visiting either Avoriaz in the French Alps, Verbier in Switzerland, Livigno in the Italian Alps and Formigal in the Spanish Pyrenees can register their details on Nissan's website here to ski the runs at these resorts for a full hour before they open to the public. Those registered must arrive at least 15 mins before the lift opens to be one of the lucky few who get to ski or board three loops. Places are limited and in the event of over-subscription, people who already drive a Nissan will be given priority.
The offer links in with the ALL MODE system used on some of Nissan's cars. It senses when the wheels are loosing grip and then adjusts the amount of torque that's applied to each wheel to help them grip better. The idea is to help avoid skids and slides on the road and just as some skiers skid, slip and slide their way down the piste, Nissan will also offering free coaching clinics at the four resorts too. These are suitable for beginners and for those who are already confident skiing or boarding on blue, red and black runs.
Vincent Wijnen, VP Marketing Nissan in Europe sums up the offer,  "Just as the ALL MODE technology on the Nissan Juke, Murano, Qashqai and GT-R offers extreme grip on the road to allow the driver to feel more confident and safe, our Fresh Tracks sessions and coaching program is designed to make people feel safer and more confident on the slopes. "
The cynical amongst may see this as a clever marketing ploy, but Nissan has been at the forefront of promoting an adventure lifestyle for many, many years. It has been a key player in developing freeriding and co-founded the Freeride World Tour – the next round of this exciting snowsport event is due to take place in St Moritz this coming Sunday.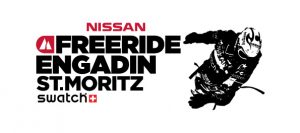 To book a Fresh Tracks experience or coaching session, visit www.nissan-extremegrip.com.