We thought we'd give you a closer look at Monty Halls' Marine Defender and a run through some of the additions that make this very special 
The idea is that one vehicle can carry all of the diving and film equipment, as well as serving as a mobile basecamp and dive centre in remote, off-road locations.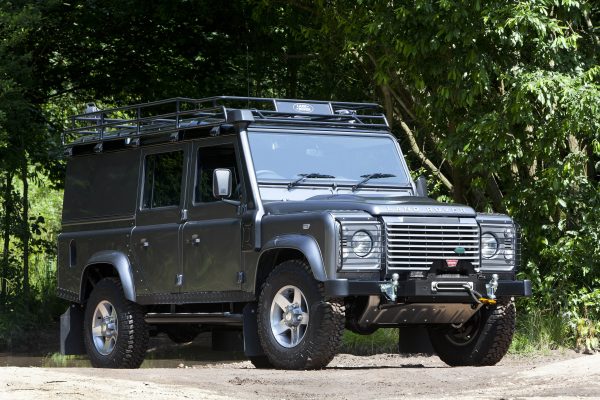 Has a winch and protection underneath.
Awning rolls out of the side.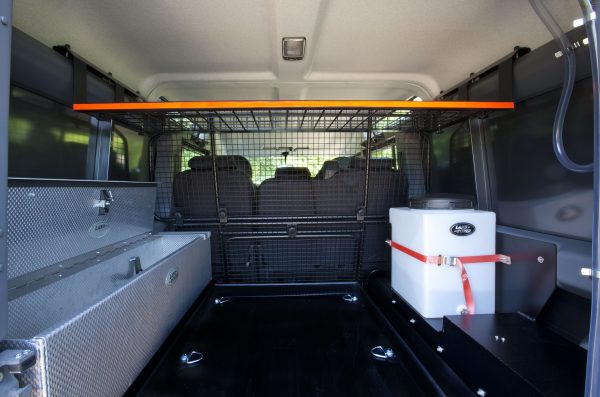 Diving air tanks can slot in nicely into the metal drawer on the left. Water tank connects to a hose to wash down kit and crew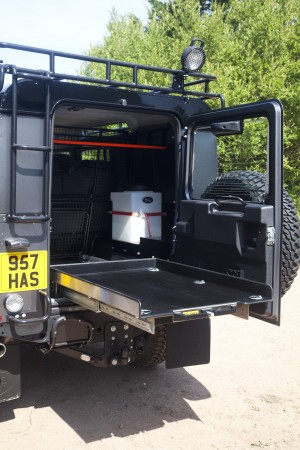 A sliding table comes out of the rear to rest 200kg of kit on.
Monty will be driving the Marine Defender to track the Sardine Run in August 2015.