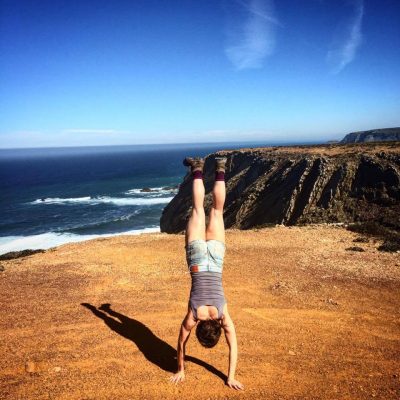 What do you think when you hear "Algarve, Portugal"?
Well I hear sun, yoga and surf. So that's what I did.
Unsure how October would be, not only for surfing waves (used flippantly as I'm an amateur at best), but also the weather. Would it be sunny enough? When you work all summer, your skin is craving some vitamin D to carry you through the winter months…
Well it didn't disappoint. The weather was beautiful, allowing me and a friend to experience the golden sands and breath-taking cliffs along the Portuguese coastline.
Even better, the not-so-chilly waters were sublimely invigorating.
Beginning each day with a morning run, the 7.30am sunrise presented an explosion of orange skies, topped only by a refreshing dip in Martinhal bay, a mere 5 mins stroll from bedroom to beach.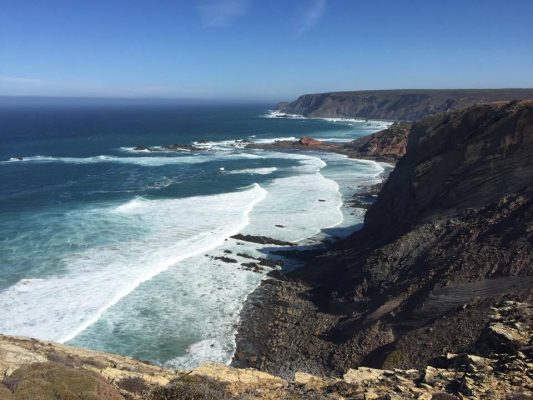 In addition to a more civilised awakening, the off-season offers quieter beaches, restaurants which don't require reservation, and the freedom to take in each and every moment.
Beyond this stunning setting is a perfectly coordinated yoga and surf retreat called Pure Flow Motions. When you enter the morning session the glass panelled room is flooded by azure skies which melt into the blue expanse of the Atlantic Ocean. There are of course the familiarities that a classic yoga class affords: with background relaxation music and a wonderfully humbling yoga teacher (Michael) guiding you through the Asanas. Yet this experience offers so much more. With each breath the fresh coastal breeze reawakens the senses, echoes from the seabirds resound through the auditory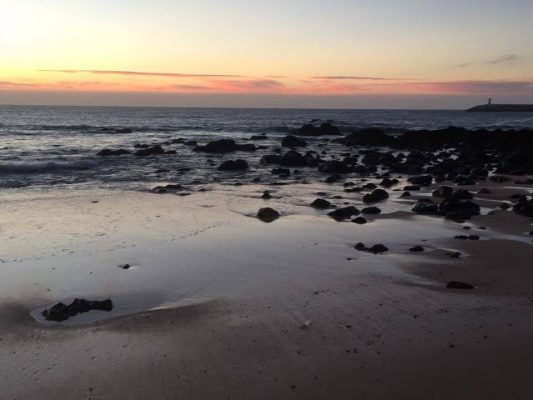 system, and the warmth of the rising sun tickles the skin. In case this hasn't got you scrambling to book online already, I shall continue…
As the week goes by the journey of the overall experience unravels. Michael delivers classes which are a combination of stimulation and relaxation, but all at your own pace. Beginning with gentle poses, advancing to headstands, the focus extended beyond the physical. His meditation exercises reached an untapped stillness in the mind and blended with different breathing techniques – revitalised the soul. Multiple requests to package his deep, soothing tones for online access did not go unnoticed.
Afternoon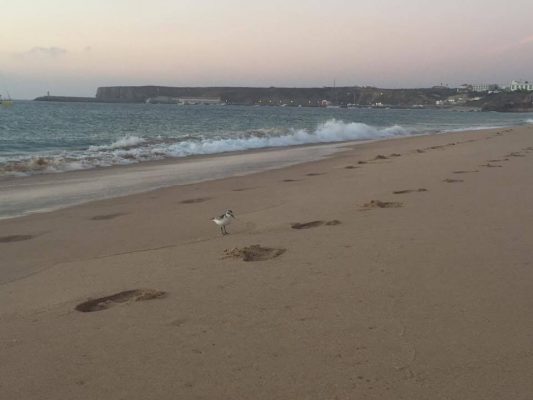 activities alternate between surf lessons and coastal hikes and are well executed by Marta and Nicolau. Marta has a love and passion for the water which, combined with advanced knowledge of the Portuguese coastline, fuelled enthusiasm and comfort in her schooling; and yes I rode a wave – in fact we all did by the end of the week – a testament to her teaching skills.
In contrast, Nicolau is a man of the earth. A shepherd and fisherman, with existential knowledge of the land and all things botanical, he exudes a desire to preserve all that nature has to offer. Leading us along the paths, one effortlessly reaches a truer appreciation of the surroundings.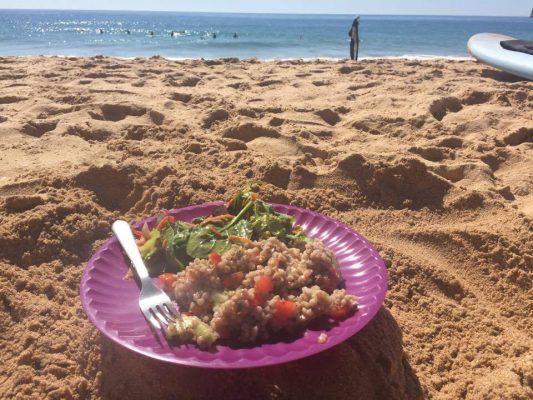 The next question you may ask yourself is 'how do you fuel such activities?'. Well the hotel supplies you with a buffet breakfast fit for a king… and queen. Lunch is brought to your destination: so whether you're sat on a clifftop or riding the waves, the food angels come to deliver the most delicious dishes. Entirely home-cooked and locally sourced, this only adds to the week of cleansing.
In the evening we join together yet again to enjoy another lovingly prepared organic feast. And for me, I took full advantage of getting an early night, ready to embrace the dawn and of course…those sensational sunrises.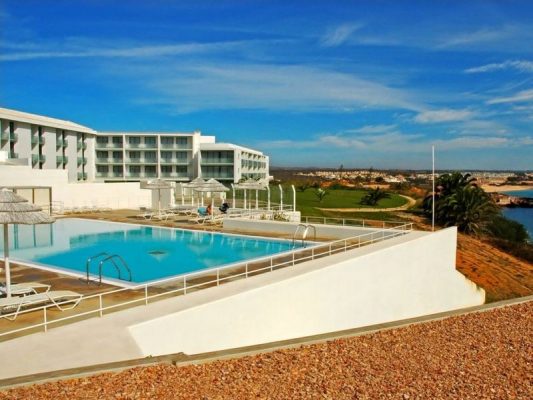 Last but by no means least…the hotel is amazing (Memmo Baleeira Hotel Sagres), and compared to other retreat experiences Pure Flow Motions offer a very modest rate.
Even if you are not looking for clarity or spiritual embodiment, this perfect trio of earth (Nicolau), sea (Marta) and being (Michael) provide an experience which welcomes all.