KICKING off your apres ski with a Jagerbomb has become the norm over the past few ski seasons.
But there's a new vodka shot in town – and it tastes so good that maybe, just maybe, your mates might take it easy on you and buy a tray of these instead of giving the J medicine.
It's called Thunder Vodka and just like a thunder clap it packs a punchy 29.9% vol of alcohol. It's made made with only triple distilled premium vodka and a natural toffee syrup.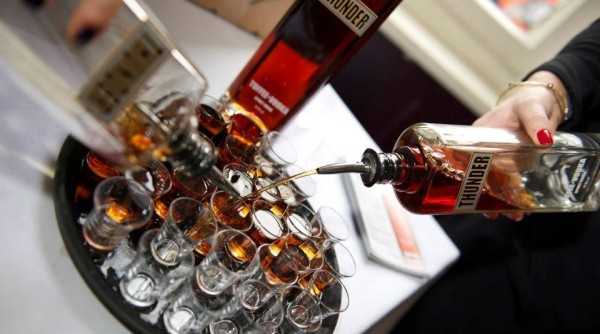 The details I've been sent say that Thunder Vodka  has its origins in Val d'Isere – and suddenly I've had a flash back – and wonder if it could be the same bar I went in to a few years ago? I was staying with friends in Les Coches and we made the drive over to Val. Our first stop was a bar serving, you guessed it, flavoured vodkas. Now I mean they had every flavour going. I started with Toffee Vodka – and it was delicious. As a warm up it hit the spot then as we were finishing our beers and planning on heading to the next bar, the bar girl announced the Fruit Salad flavoured vodka was nearly empty so would anyone like the last few shots out of the bottom. The driver in our group saw that it was quite literally the dregs of the bottle and did his best to stop us. But oh no, the toffee vodka tasted SO good, maybe this one would as well? Nah.  It tasted absolutely rancid. You can't have it all but at least the Toffee Vodka rocked.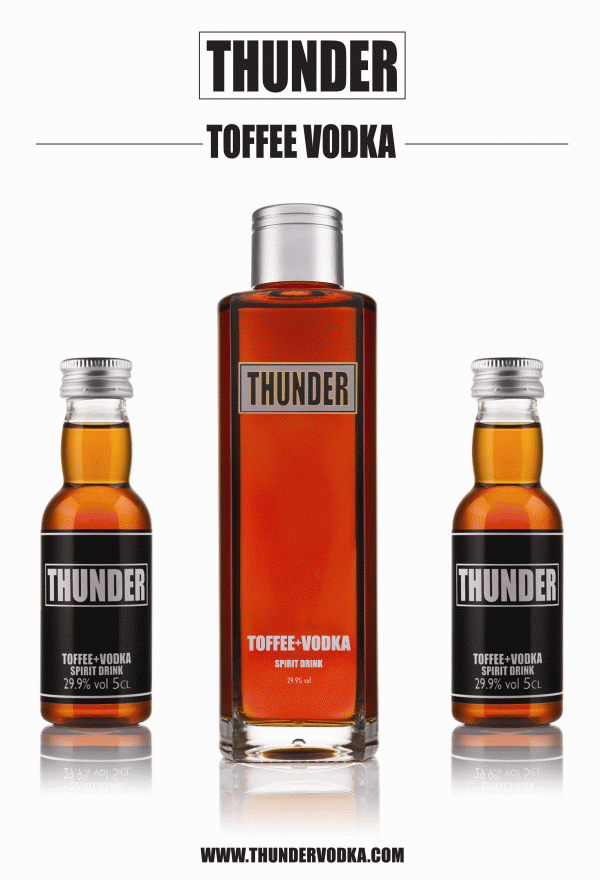 It turns out that the bar I went to is in fact where this Thunder Vodka originated. GJays bar was started up by Jon Lilly in the mid 90's and he made the bar famous for stocking thirty different flavoured vodkas, including rhubarb and custard, black jack, pear drop and extra strong mint.
However it was toffee vodka that was the best seller. French licensing laws did not allow bottles to be sold for offsite consumption so Thunder Toffee Vodka is now bottled in London at the Thames Distillers, before being shipped all over the world.
It's best enjoyed cold as a shot, poured over ice or as a fabulous base for a cocktail.
You can buy it from shops here now and at all Wine Racks for £25.00 for 75cl.
www.thundervodka.com