TEAM Glenfiddich, Team Noom Coach and Team Soldier On began Day 1 of the Virgin Money South Pole Allied Challenge yesterday, Sunday 1 December, full of adrenaline and competitive spirit.
The race kicked off at 13:35 GMT, with Team Glenfiddich quickly taking the lead, with Prince Harry at the front.
"The scenery here is quite remarkable," he said. "And for 360º nothing can be seen, it really is quite spectacular."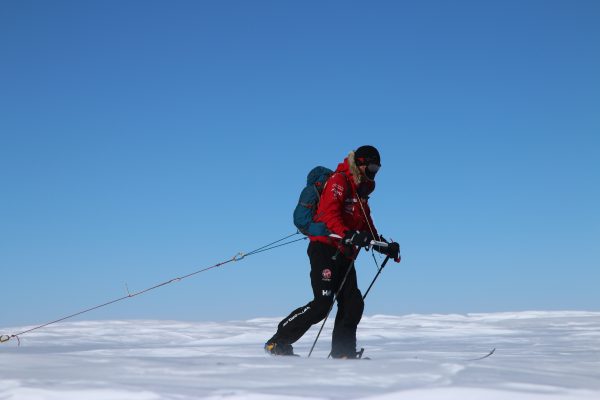 Prince Harry leading Team Glenfiddich off the start line.
All three teams started the race and completed a solid five-hour afternoon ski. Team Glenfiddich (wearing red jackets) is in the lead, having covered 13.9km. Team Noom Coach (wearing blue jackets) follow closely in second place covering 13.4km while Team Soldier On (wearing orange jackets) is currently in third place, 13km behind them.
Ed Parker, Co-Founder of Walking With The Wounded and Team Noom Coach Mentor said he thought everyone found it a little harder than they were expecting. "It is our first day out with our heavy pulks," he said. "They weigh around 80 to 90kg at the moment."
All teams built their camps last night in good spirits despite feeling exhausted from the short but tough ski. It will take a few days for the teams to get into their strides.
The involvement of Virgin Money has been crucial to supporting the Virgin Money South Pole Allied Challenge. Check out Virgin Money's South Pole Allied Challenge hub and help them raise their £100,000 target to support Walking With The Wounded.
Make a donation