Horizon MCV has clearly recognised there's growing popularity in families using converted vans for day-t0-day use which can then be used for weekends away.
This 'New Vito' they've made has a focus on luxury; it has upholstered leather furnishings, Compac Quartz Granite surfaces, and a state-of-the-art twin burner hob.
The rear seats fold down flat into a bed at the press of a button and the roof elevates electronically too.
The 'New Vito' is the second 'Multi Concept Vehicle' (hence the name MCV) that the company has made and Horizon MCV's Sales Director James Burt said: "The launch of our New Vito model, the second multi-concept vehicle launched since our start up last year, has been a very exciting period for us."
"Being the first company to have converted this particular luxury vehicle, we have experienced a vast amount of interest from customers right across the UK."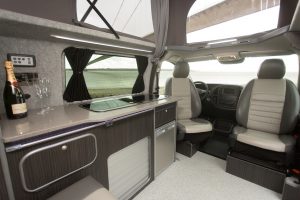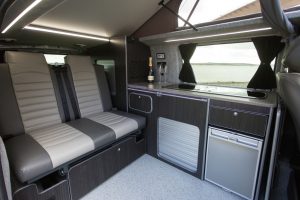 Horizon MCV now wants to re-energise the UK campervan industry with what it says is "a dynamic, forward-thinking philosophy and its exceptional customer care".
The firm has bases in Bristol, Avonmouth, Hull and Cornwall and currently only converts Mercedes-Benz models into luxury multi-concept vehicles – so there could be potential for the Sprinter or Citan vans to receive the Horizon MCV treatment.
Its conversions are now attracting huge interest from families and adventurers and this particular New Vito was given away as the star prize on Britain's Got Talent.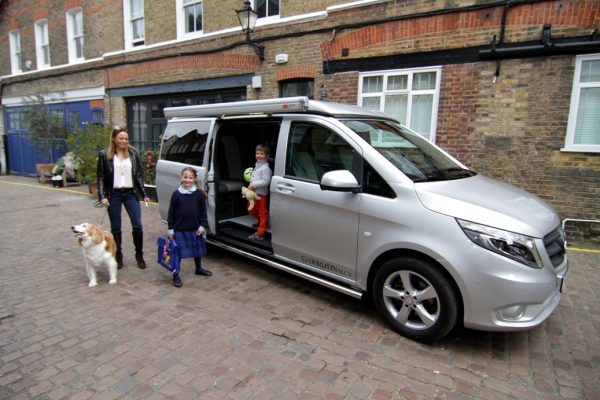 The firm says it will continue its revolution of the alternative luxury travel market and will be releasing more multi-concept vehicles later this year.
We cant wait to see them.