If you've not heard of Arkonik, it is a Land Rover Defender specialist that's been around since 2007.
Each Defender 90 or 110 that receives the Arkonik treatment has a 15 to 25-year-old vintage, and the company performs a full restoration while retaining as much of the original vehicles as possible, to give a 'better than new' vehicle tailored to clients' exact specification.
In this case, the ANGLER D110 has been put together for someone who loves to go fishing.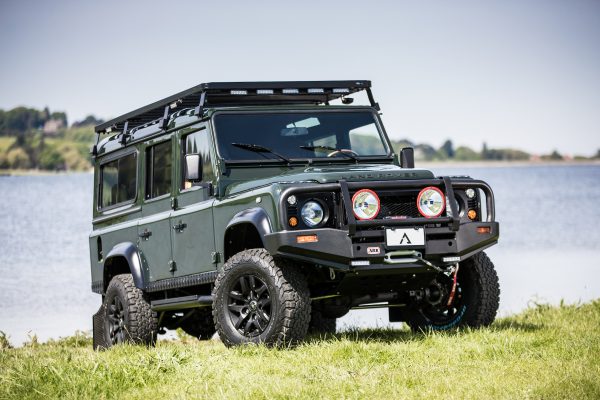 You'll notice some top-end additions, namely Hella® spotlights, Kahn® alloy wheels, BFGoodrich® All-Terrain tyres, a Front Runner® roof rack and a WARN® winch.
Under the hood is a gleaming 3.5 V8 engine, fully refurbished by Arkonik's in-house engine team.
Arkonik offers three levels of service; choose Origins for an immaculately restored, authentic Defender, enjoy enhanced features with the handpicked Editions, or commission a completely custom build with the Bespoke service.
We can't wait to see what else they come out with next.